Outremont Borough

The Outremont borough is located in the middle of the island of Montreal. On January 1, 2006, the city of Outremont merged with the City of Montreal.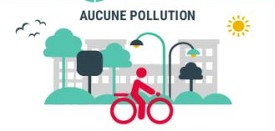 Outremont is a beautiful and elegant neighborhood surrounded by Mount-Royal, Parc-Extension, Petite-Patrie, the Plateau, Cote-des-Neiges.

A City of Outremont that then ceased to exist as an autonomous municipality and that became a borough, one among the 19 boroughs of the City of Montreal. 
Outremont Urban Daily
The borough is predominantly residential with three commercial streets, each with its own variety of boutiques, restaurants and professional offices.
Van Horne Avenue between Pratt and Hutchison, Bernard Avenue between Rockland and Hutchison and Laurier Avenue between Cote-Sainte-Catherine and Hutchison.
A borough that does not have an industrial park despite the fact that several companies involved in the new technologies such as virtual worlds, website games, human-computer interface, computer animation and interactive computer installations did chose the Outremont borough for their business activities and location.
Outremont Economic Equilibrium
An Outremont borough mostly French and a City of Westmount mostly English that are similar and that both offer large green spaces, beautiful parks and thousands of trees.

For instance, the socioeconomic high profile of the Outremont population provides a wide range of business opportunities to entrepreneurs and to a wide range of specially design goods and services. 
Real estate is also a very active economic sector in Outremont. Several real estate agencies are established in the area and many different real estate agents help promote the local properties.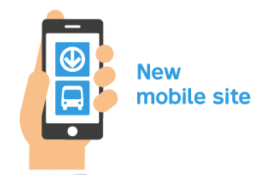 Several initiatives, including the MIL Campus a very modern design very well located and a new space around the campus of the University of Montreal that looks great.

Located on the site of what was once the Outremont rail yard, the MIL Campus, mil for milieu in French gives a new vocation to a vast land.
The MIL, the largest project of the University of Montreal since the 1960s is surrounded by four boroughs and one municipality, Outremont, Le Plateau-Mont-Royal, Rosemont-La Petite-Patrie, Villeray-Saint-Michel-Parc-Extension and Ville Mont-Royal.
Outremont Urban Gardens
The Outremont borough is well known for its green surroundings, shaded avenues and numerous parks. A borough also known for its Mount Royal Cemetery, first a cemetery of course but also a haven for more than 145 different bird species drawn by the tranquility and the abundance of fruit trees.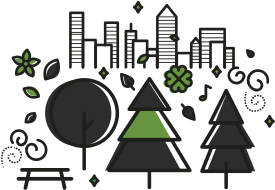 A wide variety of warblers and other songbirds can be observed and admired during spring and summer, while finches and woodpeckers abound during the colder months.
Local nesting species include blue jay, brown thrasher, chickadee, eastern peewee, gray catbird, northern mockingbird, robin, and screech owl.
The hilltop of the Cemetery with its panoramic view is where spectacular flights of hawks and short visits of herons can be observed as well as the tree swallows and the bluebirds nested in the boxes built by the cemetery personnel.
The Board of Trustees and Management of the Mount Royal Cemetery is entirely dedicated to the preservation and the enhancement of their 165 acres. A site that has been developed and enhanced since 1852. Each year, many deciduous and coniferous trees and flowering shrubs are planted according to their never ending forestation program. 
Outremont Public Transport Services
Public transport and taxis are two convenient and affordable ways to get around in Montreal. Our STM public transit network is relatively easy to use including its Outremont Metro Station connected to downtown Montreal and to bus stops and train stations.
A clean, safe and fast Montreal Metro System that operates daily from 5:30 a.m. to  1 a.m., 1:30 a.m. on Saturdays and all night long on New Year's Eve for those who prefer to leave their cars at home on December 31st.

The average waiting time between metro trains is three minutes during rush hours and eight minutes during all the other hours. Daily passes are available as well a service called Discover Montreal with Public Transit on one of its 220 bus lines, four metro lines and 68 metro stations.

Outremont Urban Geography
During the economic crash of 1929 and during the two world wars that followed, unemployment in the then City of Outremont, remained lower than anywhere else on the Island.
Then, in 1941 it was considered a social advancement for French Canadians to move from Montreal East to the City of Outremont, then the most fashionable residential area of the island.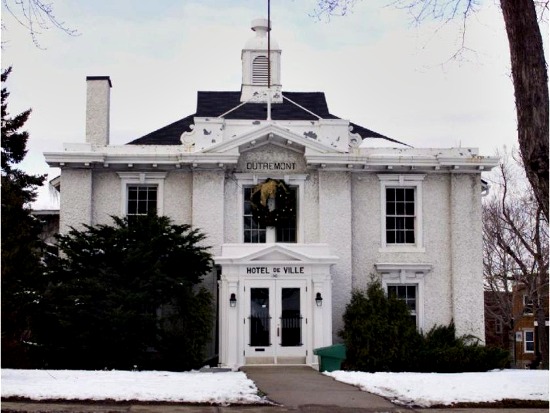 Outremont Borough Hall - 543 Chemin de la Côte-Sainte-Catherine, Outremont, QC H2V 4R2
After 1945, construction space became scarce and the population was stagnating. In 1965, an urban planning expert recommended the construction of a series of high-rise buildings around Laurier Avenue and Cote-Ste-Catherine Road.
People then were not very sensitive to the cultural value of the existing buildings and, as a result, historically significant houses were destroyed. Since the 1970s, however, the development of a more acute historical awareness now favors heritage conservation.
From Raconte-moi Outremont and its three centuries of history by Monique Deslauriers published in 1995 by the then City of Outremont.
Montreal Kits
Outremont Borough


Remember that East is called NORTH in Montreal and West is called SOUTH based on our two Rivers, Riviere-des-Prairies NORTH, St-Lawrence River SOUTH.
Rachel Louise Barry    Sitemap    Solo Build It!    What's New?
Montreal Kits © All Rights Reserved 2018-2023
The information provided by Montreal Kits is informational only and has no legal value.