Newsletter and Ezine
Montreal Kits

Subscribe to Our
Newsletter and Ezine
A monthly or weekly or daily newsletter and e-zine with the latest news and information about "what's new" and about many if not all OUR favorite subjects. 
At first it was only Montreal BUSINESS Kit and nothing else, now it's Montreal Kits divided into nine (9) different Montreal Mini Kits, one for each of our favorite subjects about Montreal and Montrealers.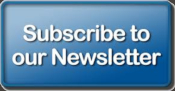 We hope you like our newsletters and e-zines and, we hope you will tell us what you would like to know about Montreal and Montrealers.
We also hope you will share information about your city, anything and everything about where you live, wherever it is and about what you like and dislike about YOUR city.

As for the photos added to our Montreal Mini Kits page, no worries, this is pandemic time and Le Repos Saint-François d'Assise, a cemetery close by happens to be a very pleasant and very quiet place for long and peaceful walks. 
Montreal Kits
Newsletter and Ezine


Disclaimer    Keep in Touch!    Privacy Policy   
Rachel Louise Barry    Sitemap    Solo Build It!    What's New?
Montreal Kits © All Rights Reserved 2018-2023
The information provided by Montreal Kits is informational only and has no legal value.