Town of Mount Royal
---
The Town of Mount Royal is a close-knit community acutely aware of global issues. Their "green town" extends east and west of the Décarie Expressway also called Highway 15. An expressway between the local industrial and residential areas, with retail businesses on both sides.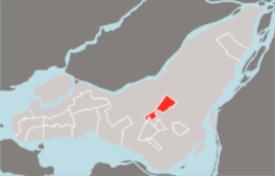 The Town is located approximately 10 km from the Montreal-Trudeau Airport and 15 km from the Old Port in Montreal.
Local transportation include two metro stations, Namur and de la Savane and two bus lines, the 73 to and from du Collège metro station and the 92 to and from the Jean-Talon metro station.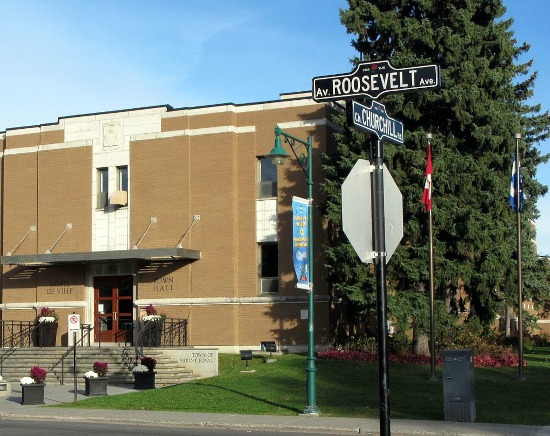 Town Hall - Town of Mount Royal
Mount Royal residents are resolutely active. They practice many different sports and enjoy going on family outings. Dancing, swimming and gardening where melon fields stood many years ago are also some of their favorite activities.
The Town of Mount Royal is surrounded by the Borough of Saint-Laurent, the Borough of Villeray-Saint-Michel-Parc-Extension, the borough of Outremont and the Borough of Côte-des-Neiges-Notre-Dame-de-Grâce.

Montreal

ISLAND

Kit

Town of Mount Royal by Rachel Louise Barry

Discovering the many aspects that characterize Montreal and Montrealers