Town of Montreal West

Two interesting facts among many others about the Town of Montreal West, the CPR Block Tower at the Westminster Railway Crossing and the Town Hall built in 1910 where a tavern known as the Halfway House was once located. Taverns where beer drinking was a man's only pastime and where "ladies" were not admitted.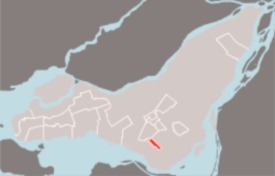 Town of Montreal West - Wikipedia
In 1997, and to celebrate the 100th anniversary of Montreal West, many volunteers from the community purchased and restored the CPR Block Tower at the Westminster Railway Crossing. 
A Tower that now houses a museum with artifacts and with information regarding the historical aspects of the Town. A more than a century-old community with single family dwellings on quiet streets lined with trees along with an ideal place to work, live and play simply because of its small town quality of life and its proximity to the City of Montreal.
Town of Montreal West Languages
In Montreal West, 77% of the local residents can hold a conversation in French and in English. French being the official language in the Province of Quebec and French and English being the two official languages in Canada.
A Town where local residents also speak Italian, Spanish, Russian, Polish, Chinese, Farsi, Arabic, German, Greek and Romanian. As for the 15 or so Aboriginal Peoples living in Montreal West, all members of the community are Métis.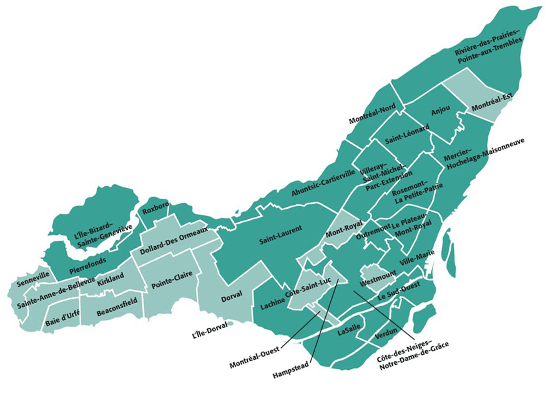 Map of the Island of Montreal with its 15 Cities and 19 Boroughs
Town of Montreal West Dwellings
A Town where 78% of the local residents are owners and 22% are tenants and where private dwellings are divided into two categories, 2% condominiums and 98% other dwellings. 
Among those other dwellings, detached houses account for 43%, buildings with less than 5 stories account for 23%, semi-detached houses account for 20%. duplex houses account for 12% and townhouses account for 2%.
Town of Montreal West Population
In the Town of Montreal West, the majority of the population is non-immigrant and accounts for 75%, the immigrant population accounts for 24% and the non permanent residents account for 1% (*).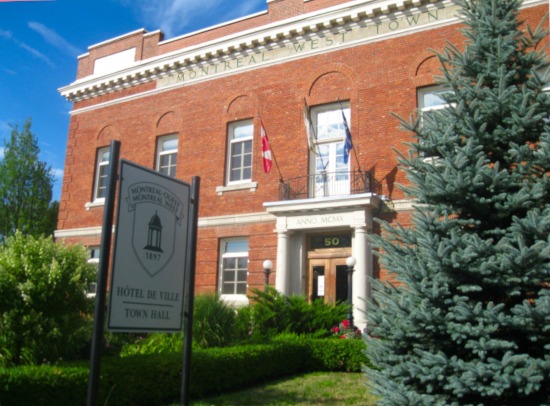 Town Hall - Town of Montreal West
(*) Technically and according to Statistics Canada: "non-permanent residents (NPRs) are persons who have been legally granted the right to live in Canada on a temporary basis under the authority of a temporary resident permit, along with members of their family living with them".

A Town of Montreal West surrounded by the borough of Lachine, the City of Côte-Saint-Luc, the borough of Côte-des-Neiges-Notre-Dame-de-Grâce, the borough of Le Sud-Ouest and the borough of LaSalle.

Montreal Kits
Town of Montreal West


Disclaimer    Keep in Touch!    Privacy Policy   
Rachel Louise Barry    Sitemap    Solo Build It!    What's New?
Montreal Kits © All Rights Reserved 2018-2023
The information provided by Montreal Kits is informational only and has no legal value.