Saint-Laurent Metro Art Pictures
---
A list of our Saint-Laurent metro art pictures for you to discover and appreciate, along with information about our bicycle sharing system called BIXI Montréal and our bike paths.
You may also be interested in our Inventaire de la collection municipale d'art public where you will find a few information such as the location of each public art in each borough including those located in Saint-Laurent. 

Metro Art Pictures
Côte-Vertu Station - Orange Metro Line
Homo Urbanus (2005)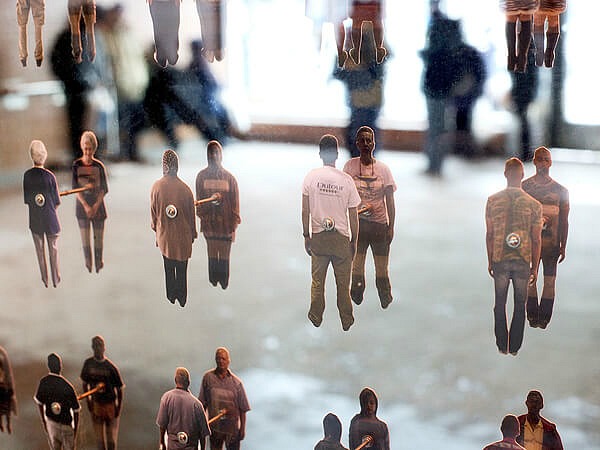 Éric Lamontagne (1966-)
---
Relief, négatif positif (1986)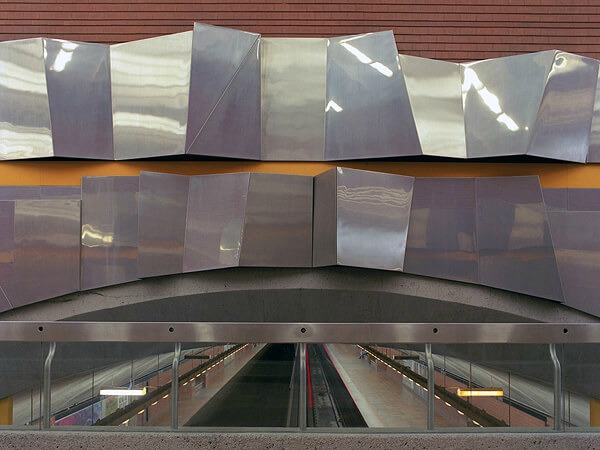 Yves Trudeau (1930-2017)
Metro Art Pictures
Du Collège Station - Orange Metro Line
Ionic Column (1986)

Gilles S. Bonetto
---
Stained Glass Windows (1984)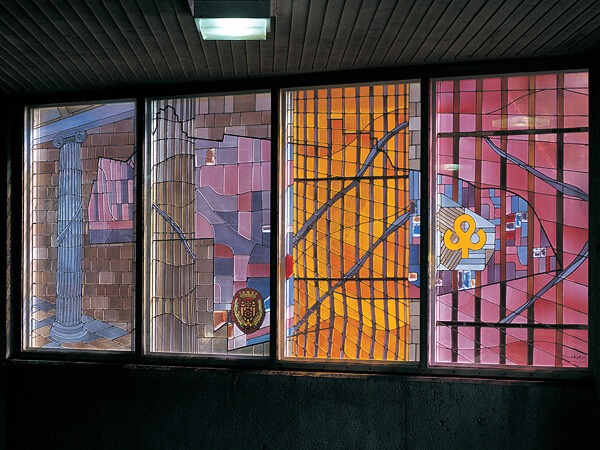 Lyse Charland Favretti (1948-) & Pierre Osterrath (1939-)
---
Mural (1984)
Aurelio Sandonato (1931-2012)
Montreal Public Art Pictures

A privileged access to our Public Art Collection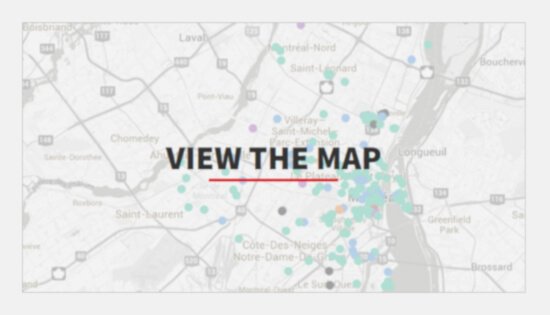 Montreal Collection of Public Art
Montreal Bike Adventures
City Bike Maps
Carte des voies cyclables sur l'Île de Montréal
BIXI Stations & Bike Rental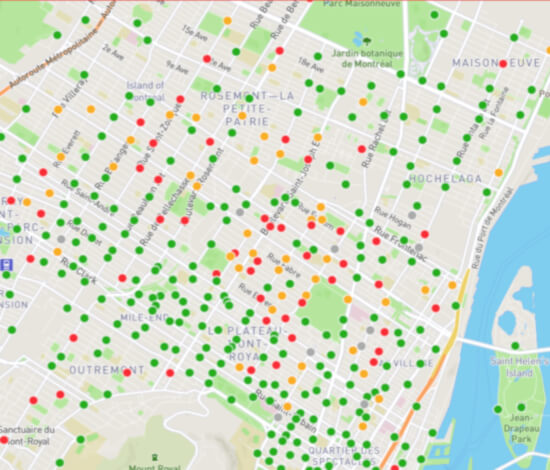 Map of the BIXI Stations and Prices
Montreal 

URBAN

 Kit


Saint-Laurent Metro Art by Rachel Louise Barry
Discovering the 60,000 or so companies established on the Island of Montreal.