Questions? about building your business with SBI!

I highly recommend Solo Build It! SBI! took me all the way from an idea to a successful business called Montreal Kits, thanks to its 24/7 serious, genuine, positive and unmatched business building system and to each and every effective tools, courses and support it offers. RLB
Pierrefonds-Roxboro Borough
In the Pierrefonds-Roxboro borough, the presence of an important immigrant population is undeniable. Approximately two thirds of the local residents were either born abroad or have one or both parents born outside Canada in countries such as Egypt, Haiti, India, the Philippines and Lebanon. 

Also among the borough population, some residents, less than 500 are Aboriginals. More than half are members of the First Nations and a few others are Métis. Specifically, the collective term Aboriginal Peoples includes the First Nations, the Inuit and the Métis. 
In the province of Quebec, the First Nations are mostly Abénakis, Algonquins, Atikamekw, Cree, Malecites, Huron-Wendat, Innu, Micmac, Mowhawks and Naskapis.
In Pierrefonds-Roxboro, a rather large proportion of workers are employees, while a smaller proportion of the borough workforce is self-employed. Nearly eight out of ten or some 80% of the local population speak mostly English at work but French is also frequently spoken.
Pierrefonds-Roxboro Urban Daily
In Pierrefonds-Roxboro, social development is a lot about the many different characteristics of a local living environment and a unique quality of life.

Public and social characteristics and requirements such as education, employment, environment, health, housing, income, recreation, urban resources, security and social integration.
The borough, like most if not all the other boroughs of the City of Montreal, does offer its very own and very interesting selection of recreational, educational and cultural activities. Activities that include an exhibition hall where local artists can and do exhibit their many different artworks and art types.
The residents of Pierrefonds-Roxboro have access to a rather large variety of social, sports, cultural and community activities. Activities that are accompanied by the participation and the assistance of more than one thousand volunteers.
The list is rather long and starts with Air Cadets followed by Badminton, Baseball, Basketball, Chess and Maths, Figure Skating, Football, Gymnastics, Hockey, Karate, Judo, Olympic Wrestling, Physical Fitness, Ringuette, Soccer, Tennis and Water Sports. Also available, the Northshore District of the Girls Guide and the Marie-Reine-de-la-Paix 122e Scouting Group.

Pierrefonds-Roxboro Economic Equilibrium
Lachine, L'Ile-Bizard-Sainte-Genevieve and Pierrefonds-Roxboro are part of the West Island, a name that has been given to the western part of the Island of Montreal. A West Island also composed of nine other cities and towns.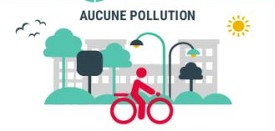 Not so long ago, still maybe, the western part of the Island of Montreal was considered mostly English, while the eastern part of the Island was considered mostly French.
A West Island with a strong entrepreneurial, industrial and cosmopolitan community and with an interesting mix of industrial, technological and scientific firms.
As such, Pierrefonds-Roxboro introduced a "buy local" campaign, an initiative that dates back to 2015 and that aims at helping the local businesses and at encouraging the residents to buy local.
Pierrefonds-Roxboro Urban Gardens



Throughout the year, residents can take full advantage of the activities offered by the major parks of the City of Montreal, especially those located in the Pierrefonds-Roxboro Borough.
Also interesting is the Regroupement des Éco-Quartiers (REQ) dedicated to the development and the coordination of projects related to the protection and the conservation of our environment, gardens and parks included.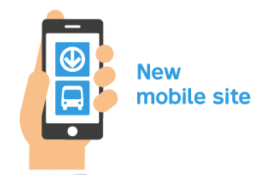 Éco-quartiers that organize many different ecological activities such as planting trees and flowers, organizing major cleanups and raising awareness about recycling or about proper disposal of household waste.

In the Pierrefonds-Roxboro borough the Eco-Quartier called Vert-Cité is a non-profit organization with a specific program related to environmental awareness.
A very elaborate program that includes education about dog pollution, graffiti, vandalism, composting, lawn care and ragweed. A program also about how to recover or how to dispose of used batteries, ink, toner cartridges, mobile phones, corks, household hazardous waste (HHW) and many other components that harmful to the environment.
Pierrefonds-Roxboro Public Transport Services



The Pierrefonds-Roxboro borough is served by the Deux-Montagnes commuter train and by two stations, the Sunnybrook Station and the Roxboro-Pierrefonds Station.
A commuter train that runs on the Deux-Montagnes line through the Mount Royal tunnel and that connects the Sunnybrooke station to the Central Station in downtown Montreal. Located corner of Gouin boulevard West and 4th Avenue, the station is accessible by car and by STM buses.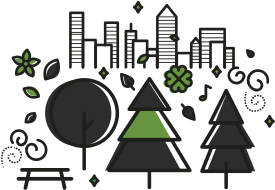 Both stations, Sunnybrook and Roxboro-Pierrefonds offer free parking spaces, carpooling spaces, electric car charging stations, bike racks, parking spaces for people with disabilities, automated fare dispenser...

The borough is served by 12 bus routes. Some go to the Fairview or the Galeries des Sources shopping centers, others go to the Montreal-Trudeau Airport, to the Cote-Vertu and the du College metro stations and to the Gerald-Godin College
Pierrefonds-Roxboro Urban Geography
Parks and green areas located on watersides that remind the residents that they live on an Island where many different water activities are easily accessible and where potential floods must always be monitored.
Spring in the Pierrefonds-Roxboro borough is often if not always marked by a rise of variable importance of the Rivière-des-Prairies. Floods that now cause much less damages to the riverside properties than in the past, mostly because of all the measures that are quickly deployed by the borough and the City of Montreal.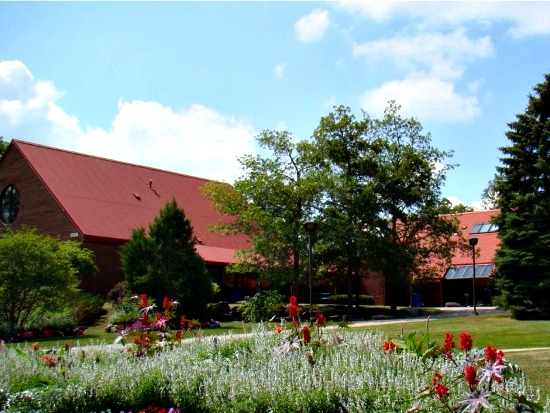 Pierrefonds-Roxboro Bourough Hall - 13665 Pierrefonds Blvd, Pierrefonds, Quebec H9A 2Z4
A borough and a city in a proactive and preventive mode to raise awareness among Montrealers and among the residents of Pierrefonds-Roxboro who live near the banks of the Rivière-des-Prairies.
During spring time, the water level of the river is monitored daily and various communication tools such social media, TV and radio news and the Internet quickly and properly inform the population.
Montreal

ISLAND

Kit




Pierrefonds-Roxboro Borough

by Rachel Louise Barry



Remember that East is called NORTH in Montreal and West is called SOUTH based on our two Rivers, Riviere-des-Prairies NORTH, St-Lawrence River SOUTH.
Montreal Kits © All Rights Reserved 2018-2022.
The information provided by Montreal Kits is informational only and has no legal value.