Outremont Borough Shopping Trends

The Outremont borough shopping trends are predominantly located on two of its commercial streets called Bernard Avenue with its restaurants and designers boutiques and Laurier Avenue West with its creators of exclusive clothing, original home accessories and designed furniture.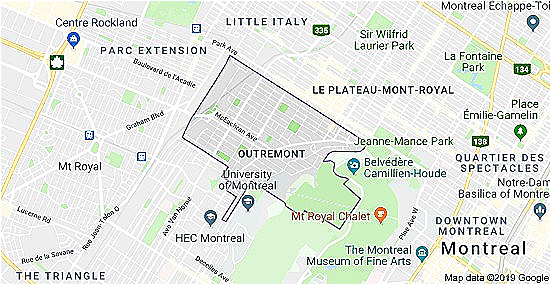 Outremont Walking Streets
Map of the City of Montreal
Professional offices are established on Bernard Street and on Laurier and Van Horne Avenues along with various types of small shops, restaurants and small businesses specialized in emerging technologies and media industries.

Montreal Kits
Outremont Borough Shopping Trends

Rachel Louise Barry    Sitemap    Solo Build It!    What's New?
Montreal Kits © All Rights Reserved 2018-2023
The information provided by Montreal Kits is informational only and has no legal value.