Mount Royal Avenue & Pictures
Le Plateau-Mont-Royal

The main part of the Mount Royal Avenue in English, avenue du Mont-Royal in French cuts across Le Plateau-Mont-Royal from Park Avenue to Frontenac Street.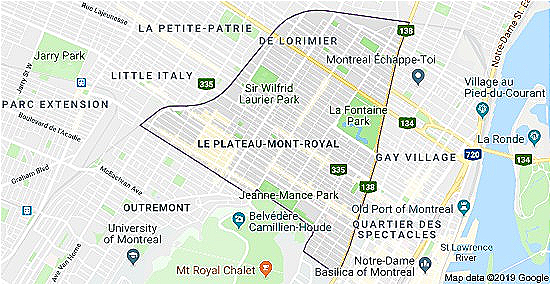 Le Plateau-Mont-Royal Google Map
Montreal

TOURISM

Kit


Mount-Royal Avenue

by Rachel Louise Barry

Montreal Kits © All Rights Reserved 2018-2022.
The information provided by Montreal Kits is informational only and has no legal value.