Dear Visitor, we need a short break and will be back beginning of March 2019 with new pages and new people for you to meet and like. We thank you for your interest and look forward to be with you again. RLB
Montreal Urban Kit
---
Montreal Urban Kit is, in many ways, about urban spaces and urban activities such as houses to buy and houses to rent, park designs, city street maps or in a more practical way, your favorite neighbourhood dry cleaning. An urban kit about our many urban ways of living.
Compared to villages and small towns, cities are central mostly because of the large variety of services they offer such as university education, employment jobs, real estate property listings and fine dining restaurants.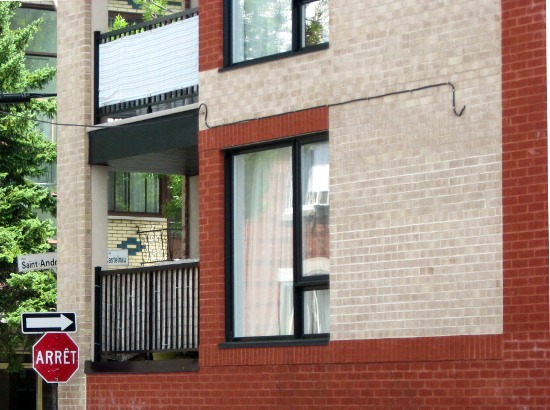 Villeray-Saint-Michel-Parc-Extension by RLB
Cities are central because of the unlimited social potential for friendship, interactions and networking they offer. Montreal is where we meet, where we relate and where we interact.
Montreal is also where our urban emotional availability is lesser than in any smaller rural population. The reason is quite simple, there are a great many of us and we sort of tend to stick mostly to our families, our friends, our co-workers and our neighbours.
Urban Arts
---
For some, graffiti art is vandalism, for others like me, graffiti art is sometimes beautiful, sometimes interesting, sometimes vandalism. 
One must not forget however that, according to Montréal's Police "If it is not authorized by the owner of the structure or building it is made on, graffiti is punishable by law, just like vandalism or misdemeanours and there are several possible legal consequences."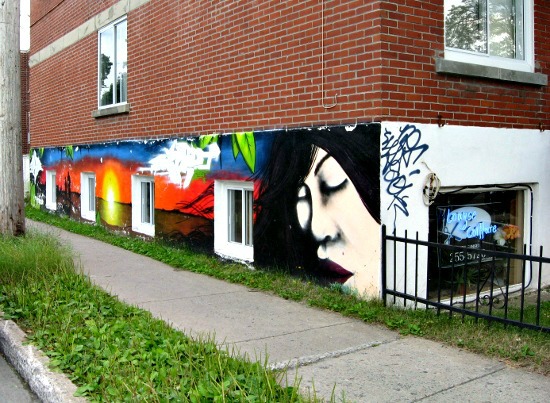 Mercier-Hochelaga-Maisonneuve by RLB
Then again, whatever the reasons as to why urban art is art for some and vandalism for others, in my opinion, graffiti walls surpass any kind of disapproval, criticism or illegality.
Urban art is a non violent form of expression that serves as a voice. Gifted graffiti artists use graffiti art as a means of asserting themselves, making a statement or expressing an opinion in many of our Montreal Urban Kit areas.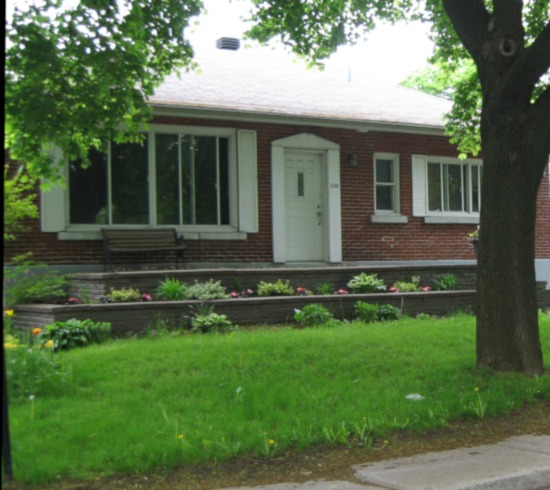 Mercier-Hochelaga-Maisonneuve by RLB
Talented graffiti artists who bring art to our streets and artistic pleasure to the passersby. Graffiti artists who use graffiti tags as a cry for attention, an attempt to reclaim urban spaces or a reaction to social injustice.

Colorful graffiti battles that are part of our environment. Artworks that are unique, personal and vibrant, that add beauty sometimes, ugliness some other times to the walls of our highways, our bridges and our buildings.
Urban Exploration
---
Whether your preferences go towards city museum, movie theatres, music centers, architecture and interiors or park designs, Montreal has an array of interesting urban areas where to relax and where to have a good time.
From food service and restaurant, to montreal bars, to dress boutiques, living in Montreal means having access to a large variety of shopping experiences.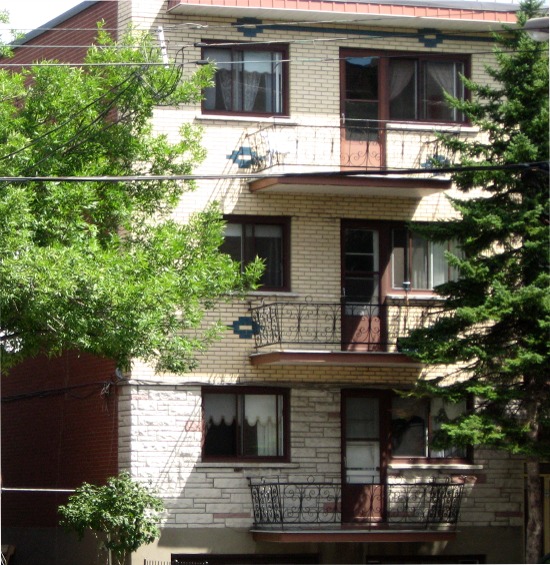 Villeray-Saint-Michel-Parc-Extension by RLB
An urban exploration that includes the fact that sports in Montreal have always played a major role in our history, our youth and our leisure time.

Montreal hosts many annual sporting events and sports enthusiasts get to cheer their favourite Ice Hockey teams, watch Canadian Football and Soccer games and go to boxing events and high profile auto racings. 
Urban Geography
---
Every city in the world has four distinctive seasons, but in Montreal Urban Kit we definitely go through four very contrasting seasons and wardrobes. 
Despite global warming, our autumns still range from warm to chilly, winters are cold, snowy and windy, springs range from chilly to warm and summers bring a warm and hot humid weather.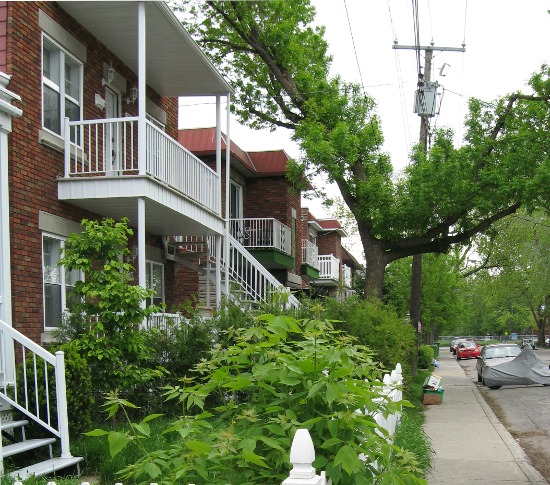 Villeray-Saint-Michel-Parc-Extension by RLB
Montreal is an Island located between three rivers, the Saint-Lawrence River, the Ottawa River and the Rivière-des-Prairies River.
The Saint-Laurent River flows in a north-easterly direction and the Rivière-des-Prairies also called the Back River flows into the Saint-Laurent River at the eastern tip of the Island of Montreal.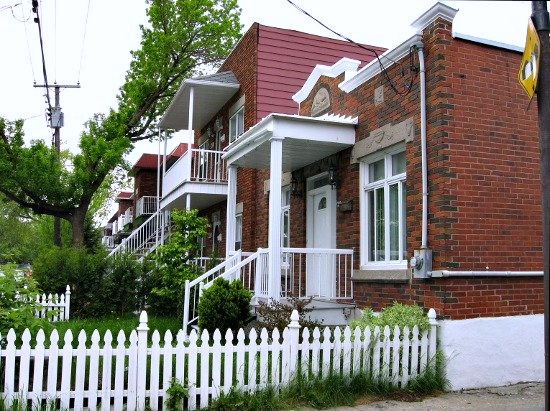 Le Sud-Ouest by RLB
One distinctive features is that in Montreal Urban Kit, East is referred to as North by Montrealers and West is referred to as South. Montreal is the only city in the world where the sun sets in the North simply because we adapted our street system and grid to our geography. 
Streets that are perpendicular to the two rivers are referred to as North or South, North in the vicinity of the Rivière-des-Prairies and South in the vicinity of the Fleuve Saint-Laurent. 
Streets that are parallel to both rivers are divided by the Saint-Laurent Boulevard and are referred to as East and West. For example, the Lachine and LaSalle boroughs are West and the Saint-Léonard and Anjou boroughs are East.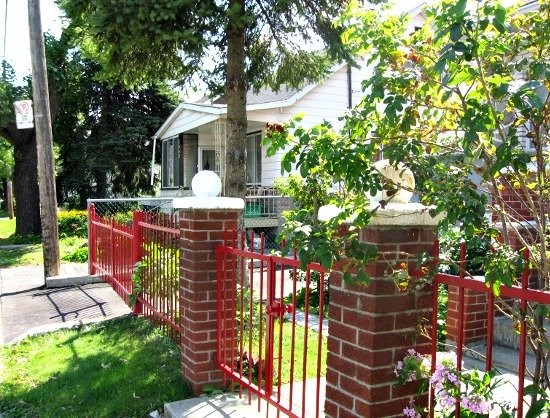 Le Sud-Ouest by RLB
Urban Behaviour
---
Montreal Urban Kit is probably the only island and city in the province of Quebec to hold as many subcultures and lifestyles.
When it comes to languages, the population of the Island of Montreal can be divided into those who speak French and English, those who speak French only and those who speak English only. 
Arabic, Italian and Spanish are the most widely non-official languages spoken at home.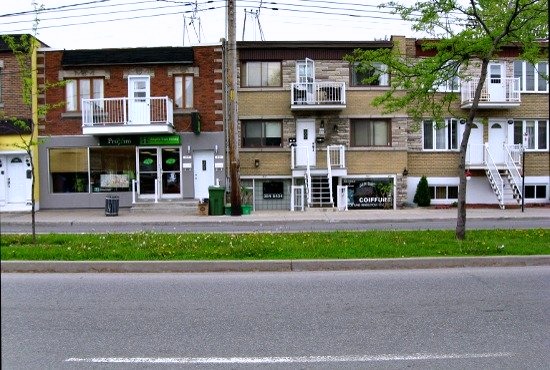 Mercier-Hochelaga-Maisonneuve by RLB
When it comes to Aboriginal groups, the First Nations people is the largest group living in Montreal, followed by the Métis and by the Inuit people. The Aboriginal population living in Montreal is slightly younger than the non-Aboriginal population.
Non-immigrants, those who are Canadians by birth account for approximately two-thirds of our population, while immigrants and permanent residents form the last third. Non-permanent residents account for only 2% of the total population.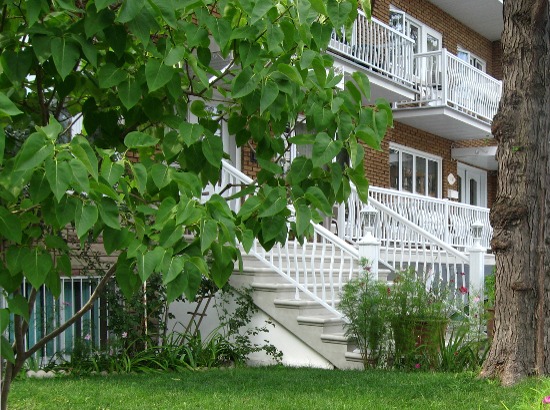 Mercier-Hochelaga-Maisonneuve by RLB
The City of Montreal is home to approximately nine-tenths of the immigrant population of the entire Island of Montreal, while the other 15 Cites are home to the last tenth.
The Côte-des-Neiges-Notre-Dame-de-Grâce borough hosts the largest number of immigrants, followed by the Villeray-Saint-Michel-Parc-Extension, Ahuntsic-Cartierville and Saint-Laurent.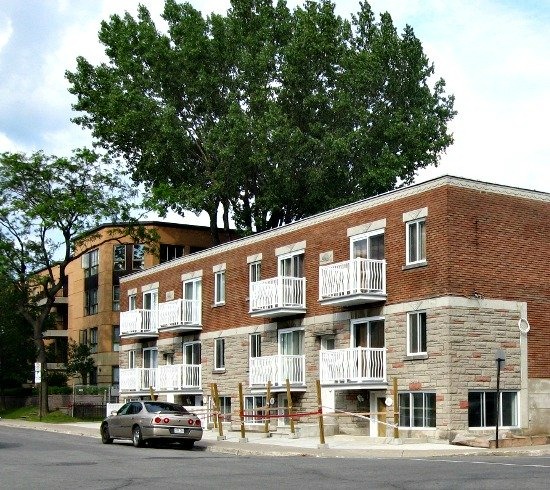 Mercier-Hochelaga-Maisonneuve
Montreal Urban Kit Vision
---
It's not all sunshine and roses in our Montreal urban vision. The City of Montreal needs to increase transit to its downtown core.
Montreal also needs to build new primary schools, at least one new public secondary school, new dwellings with three or more bedrooms, new social and community housing units and new urban bike paths.
The City also needs to plant trees to reduce heat islands and urban air pollution, encourage urban gardening, implement a comprehensive program for affordable housings, promote the construction of energy-sufficient buildings and encourage car-sharing.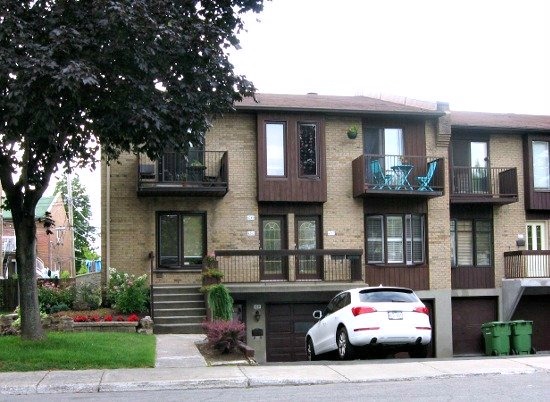 Mercier-Hochelaga-Maisonneuve by RLB
Urban Sprawl
---
Canada has become a "country of suburbs" and Montreal Urban Kit is no exception.
Many Montrealers are now leaving the city and moving to the suburbs such as Laval in the North and Longueuil in the South where most if not all the public services and urban facilities are now easily accessible.
Nowadays, the Island of Montreal is often called a "donut hole" because part of its population now lives in the suburbs and works in Montreal, especially in downtown Montreal.  An urban sprawl that already brings damaging consequences.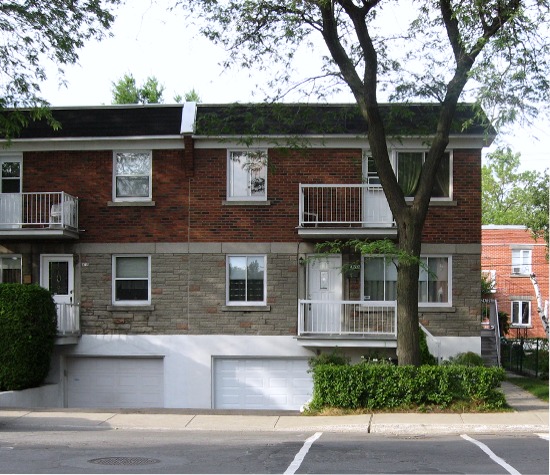 Mercier-Hochelaga-Maisonneuve by RLB
More roads mean more cars and more cars mean more greenhouse gas emissions. Constant traffic congestion has a negative impact on our local economy and one of the possible solutions relies heavily on public transportation.

What we actually need to do is fight against urban sprawl, improve our public transportation, promote cycling and walking and support residential development in accordance with our present and future public transit networks.
Montreal URBAN Kit  by Rachel Louise Barry