Montreal Urban Kit
---
Montreal Urban Kit is, in many ways, about our urban spaces and urban activities such as houses to buy and houses to rent, park designs, city street maps or, in a more practical way, your neighborhood commercial streets and activities. An urban kit about many of our urban ways of living.
Compared to villages and small towns, cities are central mostly because of the large variety of services they offer. Services such as university education, employment jobs, real estate property listings, fine dining restaurants and many more for your to discover.

Cities are central also because of the unlimited social potential of the friendship, interactions and networking they offer. Montreal is where we meet, where we relate and where we interact.
Montreal is also where our urban emotional availability is lesser than in any smaller rural population. The reason is quite simple, there are a great many of us and we sort of tend to stick to our families, our friends, our co-workers and our neighbors.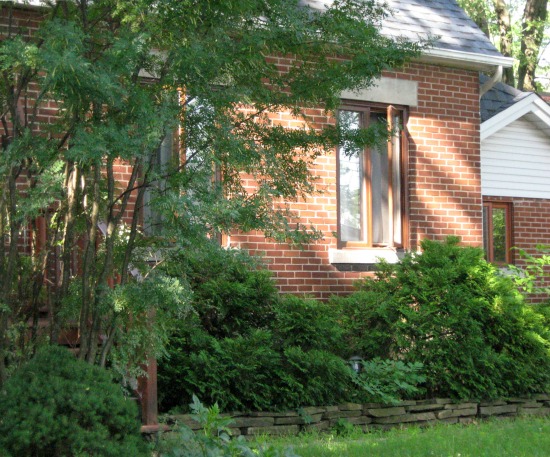 Urban Geography
---
Montreal is an Island located between three rivers, the Saint-Lawrence River, the Ottawa River and the Rivière-des-Prairies River.
The Saint-Laurent River flows in a north-easterly direction and the Rivière-des-Prairies also called the Back River flows into the Saint-Laurent River at the eastern tip of the Island of Montreal.
One distinctive features is that in our daily Montreal Urban Kit, East is referred to as North and West is referred to as South. Montreal is the only city in the world where the sun sets in the North simply because we adapted our street system and grid to our geography. 
Streets that are perpendicular to the two rivers are referred to as North or South, North being in the vicinity of the Rivière-des-Prairies and South being in the vicinity of the Fleuve Saint-Laurent. 
Streets that are parallel to both rivers are divided by the Saint-Laurent Boulevard and are referred to as East or West. For example, the Lachine and LaSalle boroughs are located West of the St-Laurent Blvd and the Anjou and Saint-Léonard boroughs are located East of the St-Laurent Blvd.

Montreal Urban Kit Vision
---
It's not all sunshine and roses in our Montreal urban vision. For instance, the City of Montreal needs to increase transit to its downtown core.
Montreal also needs to build new primary schools, at least one new public secondary school, new family dwellings with three or more bedrooms, new social and community housing units and new urban bike paths.
The City also needs to plant trees to reduce heat islands and urban air pollution, encourage urban gardening, implement a comprehensive program for affordable housings, promote the construction of energy-sufficient buildings and encourage car-sharing and public transport.

Urban Sprawl
---
Canada has become a "country of suburbs" and Montreal Urban Kit is no exception. Many Montrealers are now leaving the city and moving to the suburbs such as Laval across the Riviere-des-Prairies in the North and Longueuil across the St-Laurent River in the South where most if not all the public services and urban facilities are now easily accessible.
Nowadays, the City of Montreal is often called a "donut hole" because part of its population now lives in the suburbs and works in Montreal, especially in downtown Montreal.  An urban sprawl that already brings damaging consequences.
More roads mean more cars and more cars mean more greenhouse gas emissions. Constant traffic congestion has a negative impact on our local economy and one of the possible solution relies heavily on public transportation and on our obligation to reduce our fossil combustion.
What we actually need to do is fight against urban sprawl, improve our public transportation, promote cycling and walking and support residential development in accordance with our present and future public transit networks.
Montreal URBAN Kit  by Rachel Louise Barry