Mercier-Hochelaga-Maisonneuve Borough

The Mercier-Hochelaga-Maisonneuve borough is divided into three areas, Mercier East, Mercier West and Hochelaga-Maisonneuve.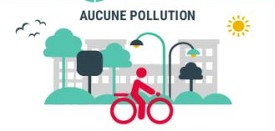 Mercier is where the Louis-Hyppolyte-La Fontaine bridge-tunnel is located.
Hochelaga-Maisonneuve is where health care and assistance is the first local economic sector, followed by retail trade and then by the manufacturing sector.

Opened since 1967, the Louis-Hyppolyte-La Fontaine is a highway - Highway 25, a bridge and a tunnel that runs over and under the St-Lawrence River. An highway and a tunnel that also connects the Island of Montreal to the South shore and the City of Longueuil.
Mercier-Hochelaga-Maisonneuve Urban Daily
Mercier-Hochelaga-Maisonneuve offers a multitude of local stores on its major commercial streets such as Beaubien, a major East-West street.
Notre-Dame offers a few shops but with no real commercial activity while Sherbrooke, Hochelaga and Desormeaux are considered as commercial streets.

The vitality of the Sherbrooke Street is undeniable and is characterized by a diversified commercial activity and the presence of several institutions and offices.

Hochelaga and Desormeaux are for current acquisitions, for frequent or impulsive purchases in convenience stores, pharmacies and supermarkets and for semi-routine services in beauty salons and purchases in florists and clothes shops.

Streets with very few restaurants or with any other entertainment services such as cinemas, video games and other recreational services.
Mercier-Hochelaga-Maisonneuve

Economic Equilibrium



The Promenade Ontario is characterized by the Place Simon Valois with its modern style and fancy local shops popular among a younger clientele. 
The Promenade Ste-Catherine East is now full of many different "destination stores" or boutiques or shops to visit or to relax.

Many different and pleasant characteristics such as a friendly and relaxed atmosphere, special pricing, unique store design...
The Place Versailles, the first covered shopping center of the City of Montreal offers a wide range of stores and boutiques as well as an easy access from the Radisson Metro Station. Place Versailles opened in 1963 and is very popular among the regional clientele.
Mercier-Hochelaga-Maisonneuve Urban Gardens
The municipal Parc de la Promenade-Bellerive is located in the southeast of the Mercier-Hochelaga-Maisonneuve borough between the St-Lawrence River and Notre-Dame-Street East.

A municipal park with a few trees only that offers a constant view of the River and of the cruise ships. An urban park all at once peaceful and amazing, fragile and imposing and one of the few places in the city of Montreal that allows a direct access to the St-Lawrence River.
In the summer, a river shuttle service links the municipal Parc de la Promenade Bellerive to the provincial Parc National des Ïles-de-Boucherville right across the banks of the River.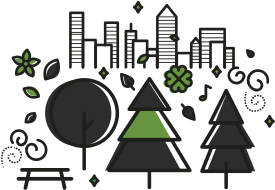 About 2 km long, the Municipal Park is the only physical and visual access to the river, to the Provincial Park and to its surprising diversity of flora and fauna, plant and animal life.

During the summer, cycling is the best way to get around in the provincial Parc national des Îles-de-Boucherville. Bikes that can be rented on site. During winter, the whole family can enjoy snowy landscapes and natural winter calm and beauty.
Mercier-Hochelaga-Maisonneuve Public Transport Services
The Mercier-Hochelaga-Maisonneuve borough is served by nine Metro Stations, that is Préfontaine, Joliette, Pie IX, Viau, l'Assomption Cadillac, Langelier, Radisson and Honoré-Beaugrand and by each of their respective STM bus transfers and bus lines.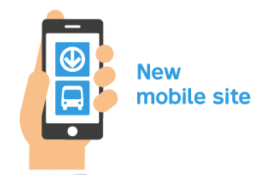 Many different sports and recreation facilities are also available.
Also available is a public transit companion card that provides a free STM bus and metro access to those who accompany persons with intellectual or visual disabilities or with an orientation problem.
Elders in the borough can use two bus lines designed especially for them.
The 258 Hochelaga-Maisonneuve and the 259 Mercier-Ouest Gold Shuttles both offer practical stops such as residences for the elderly, hospitals, CLSCs, shopping malls, libraries, metro stations, cinemas, grocery stores, the Botanical Garden and many others.
Mercier-Hochelaga-Maisonneuve Urban Geography
The borough is rich with its many different architecture styles such as the Biodôme built in 1976, renovated in 1989, in 1992, currently closed and expected to reopen in Spring 2020, the Olympic Stadium built in the mid-1970's with the largest seating capacity in Canada and the Saputo Stadium opened in 2008 and home to the Montreal Impact Soccer Team.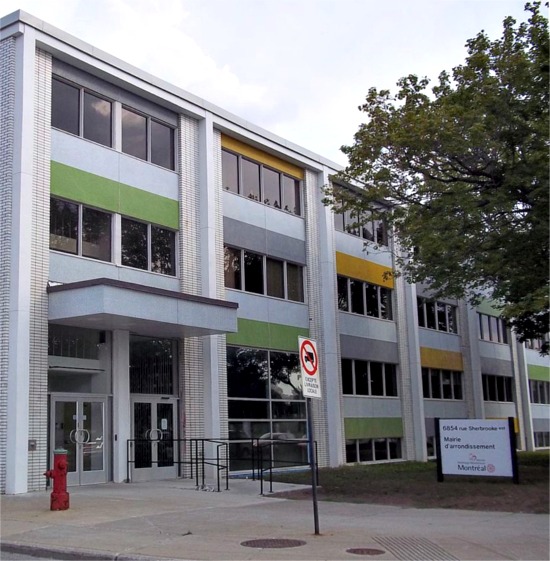 Mercier-Hochelaga-Maisonneuve Borough Hall - 6854 Sherbrooke St E, Montreal, Quebec H1N 1E1
Also highly valuable, the Montreal Botanical Garden since 1931 and, across the street, the beautiful Château Dufresne built between 1915 and 1918 with its two semi-detached Beaux-Arts style mansions one for each brother, one for Oscar Dufresne, business man and councilor and one for Marius Dufresne, engineer and architect.
The Collège de Maisonneuve established in 1929, the original Maisonneuve market designed by Marius Dufresne in 1912 and the present building since 1995. The Théâtre Denise-Pelletier with its Beaux-Arts style built in 1929 as well as the beautiful Nativité-de-la-Sainte-Vierge-d'Hochelaga church completed in 1924 and designed by the same architects who designed the Saint Joseph's Oratory. 
Montreal Kits
Mercier-Hochelaga-Maisonneuve Borough


Remember that East is called NORTH in Montreal and West is called SOUTH based on our two Rivers, Riviere-des-Prairies (North) St-Lawrence (South)
Rachel Louise Barry    Sitemap    Solo Build It!    What's New?
Montreal Kits © All Rights Reserved 2018-2023
The information provided by Montreal Kits is informational only and has no legal value.