Maliseets of the Beautiful River

The Maliseets of the Beautiful River are located on both sides of the North American border simply because this is were the Malécites lived well before Canada and United States became countries. 
The area of origin of the Wolastoqiyik mistakenly called Maliseet is located between Maine and New Brunswick and their territory is located in the Whitworth Township, close to Rivière-du-Loup and to a tiny lot in Cacouna. The Maliseet of Viger or, more accurately, the Wolastoqiyik reserve is the smallest in Canada.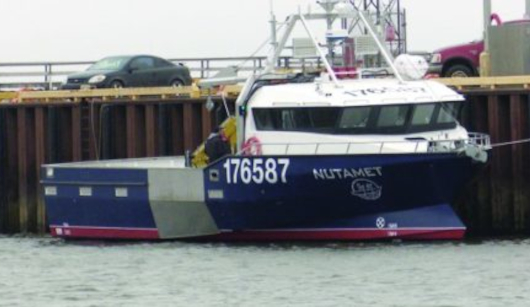 Mi'kmaq-Maliseet Nations News - MMNN
The Maliseets were semi-nomadic people who largely depended on hunting and fishing and who cultivated corn, a cereal grain rich in vitamin C they called maize. The Maliseet of Viger community is the only reserve in the province of Quebec and Eastern Algonquian was and still is part of their language.

Maliseets of Viger First Nation

It is only in 1987, after an extensive research, that some of the remaining Maliseets reunited, formed the Maliseet of Viger First Nation, elected their first Grand Chef and band Councillors and formed their first band council.

Then, at the beginning of the 21st century, the Maliseets began their involvement in commercial food fisheries and, after having obtained many different fishing permits, they formed a Committee. Nowadays, the Maliseets of Viger are involved in commercial fishing and own a snow crab processing plant.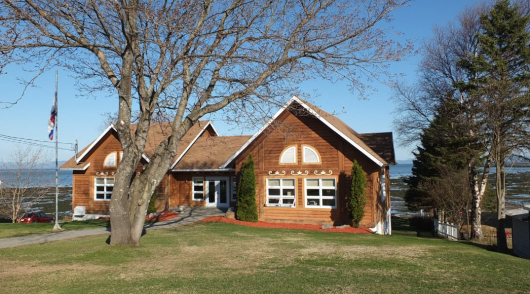 Council - Maliseet Viger First Nation
Among its many responsibilities, the Committee coordinates "Maliseet Fisheries - Les Pêcheries Malécites", looks after human resources, recruits and trains new personnel, improves fishing practices and implements new policies.
As a result, the Maliseet of Viger First Nation now operates a successful commercial fishing enterprise, fishing snow crab and northern Gulf shrimp. Maliseets who also diversify their economy and who develop specific regional partnerships. 
Mi'gmaq Maliseet Aboriginal Fisheries Management Association
The mission of the MMAFMA is to "promote the sustainable management and conservation of aquatic and oceanic ecosystems and activity zones of the Mi'gmaq communities of Gespeg and Gesgapegiag and the Maliseet people of Viger.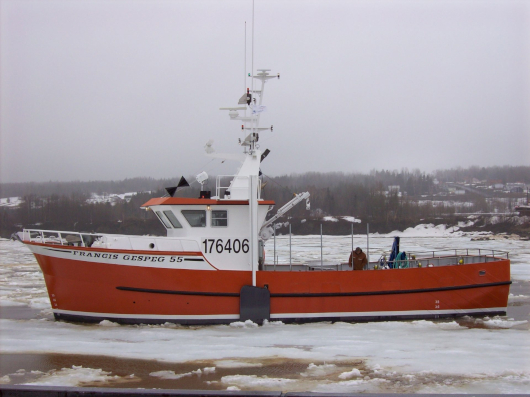 Crabier Francis Gespeg - MMNN
Gesgapegiag is a Mi'gmaq community located on the south shore of the Gaspésie and, the Mi'kmaq Nation of Gespeg is also a community located on the Gaspé peninsula. As for the Maliseet First Nation, the Maliseets and the Fisheries and Oceans Canada have been discussing an agreement on fisheries rights since the year 2017.
Maliseet First Nation
Nowadays, most Maliseets speak French, some speak English and some still speak Maliseet-Passamaquoddy, two major dialects that differ only slightly.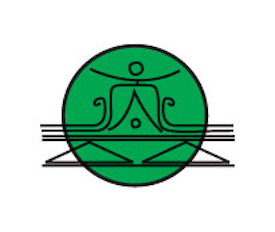 Wolastoqiyik and Passamaquoddy are now endangered Iroquoian languages mostly because children are not learning those two languages anymore. There is however, a growing interest in teaching and learning the language in some schools and in some community classes.
Their Sakom in Maliseet, Chief (he or she) in English is no longer chosen by the Council but elected by all members of the Maliseet of Viger First Nation officially called Wolastoqiyik.
The Maliseet of Viger have their own government, laws, police and services.  A Wolastoqiyik - Maliseet and a Canadian government now committed to a renewed relationship with Indigenous peoples based on the recognition of their rights, respect, cooperation and partnership. Maliseet Singular - Maliseets Plural.

The Abenakis, Anishinaabeg, Atikamekw, Crees, Huron-Wendats, Innus, Maliseets, Mi'kmaq, Mowhawks, Naskapis First Nations and, the Inuit in Inuit Nunangat, the Arctic regions of Greenland, Canada and Alaska.

Disclaimer    Keep in Touch!    Privacy Policy   
Rachel Louise Barry    Sitemap    Solo Build It!    What's New?
Montreal Kits © All Rights Reserved 2018-2023
The information provided by Montreal Kits is informational only and has no legal value.