Luxurious Hotels and Resorts

A bit of research and planning about our luxurious hotels and resorts along with a bit of information to help you find the right luxurious hotel or luxurious resort that will meet most if not all your requirements and your preferences.  Luxurious as in superior standard and luxurious as in expensive.

Luxurious Hotels 5 Stars
A survey about the satisfaction of guests in Montreal luxurious hotels indicates that "most guests want access to the conveniences they have left behind". Luxurious and upscale hotel guests who, upon arrival, often ask for in-room appliances such as a coffee maker, a refrigerator, a hair dryer and, a complimentary breakfast.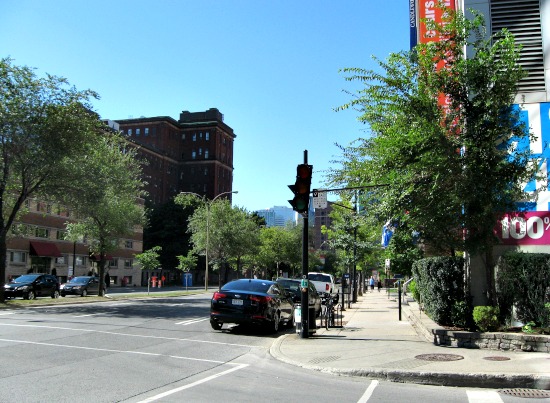 City of Montreal - Photo RLB
Luxurious Hotels Nowadays
Luxurious hotels and quality rating stars are based on six hotel categories and services:
check in and check out,
guest room,
food and beverage,
hotel services,
hotel facilities and
costs and fees.
Check In and Check Out
Each hotel has its own check-in and check-out policies but most hotels require guests to check-in around 3 p.m or 4 p.m. and check-out around noon.
Hotels such as Montreal luxurious hotels are eager to please their visitors and will let you into your room as soon as it has been vacated and cleaned. However, it may not always be possible since advance check-in is based on room availability, hotel housekeeping and time management.
As for check-out, they are relatively simple. Make sure you pack all your belongings, ask for an itemized receipt, hand over your keys and settle your payment. 
Different Guest Rooms
Different hotels, different guest rooms. In Montreal luxurious hotels offer luxurious accommodation, the most expensive being the presidential suite followed by the executive suite. 
A presidential suite is usually the only one available and the most expensive. A presidential suite with one or more bedrooms and a living space with a strong emphasis on in-room decoration, high-quality amenities and supplies as well as tailor-made services such as a personal butler.

In executive suites, services include a temporary office for a few hours at a time or, multiple office suites for larger teams and longer periods. As for amenities, they may include a complimentary airport shuttle to and from the airport, free parking, meeting and conference rooms with noise reducing concrete walls along with a 24 hour fitness center.

Luxurious Hotel Facilities
Inside and outside luxurious hotels facilities and installations such as a Jacuzzi for stress relief, pain relief, muscle relaxation, improved sleep, better cardiovascular health, calorie burn. A gym, fitness rooms, a swimming pool, a poolside bar, outside catering service, parking areas, lobby areas, recreation areas, 24 hour security.
Luxurious Hotel Services
Montreal luxurious hotels are for guests who share similar characteristics. The more specific those characteristics are, the easier it is to attract and to satisfy wealthy guests.
Business travelers occupy the largest portion of the luxurious hotel segment, especially during weekdays, while wealthy and influential travelers occupy the next luxurious segment. Business professionals and wealthy people each with their requirements and their interests.
Luxurious hotels with luxury services and amenities that are not essential, but that make life more pleasant. Services such as flawless, personalized and consistent services and amenities such as bathrobes, slippers, brand name toiletries and large heavy weight towels; spa services with at least four different types of treatment; room service 24 hours a day; a fine dining restaurant and a separate lounge or bar.
Montreal Kits


Luxurious Hotels and Resorts



Rachel Louise Barry    Sitemap    Solo Build It!    What's New?
Montreal Kits © All Rights Reserved 2018-2023
The information provided by Montreal Kits is informational only and has no legal value.