Le Sud-Ouest Shopping Trends
Le Sud-Ouest shopping trends with many different shops on Monk Boulevard in the Émard and Côte-Saint-Paul areas. A commercial street located near the Monk metro station, the bike path along the Lachine Canal and the 15 and 20 Ville-Marie highways.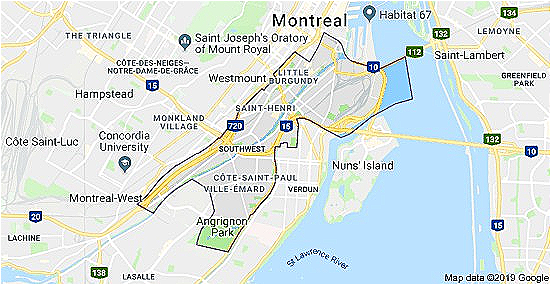 Le Sud-Ouest Walking Streets
The Rue Centre is located in the middle of the Pointe-Saint-Charles area. A commercial street that offers a variety of products and services by local residents of various origins and backgrounds.
Rue Notre-Dame is located in the South-West of the borough in the Saint-Henri, Little Burgundy and Griffintown areas. its many shops are easily accessible from Place-Saint-Henri and Lionel-Groulx metro stations.
Montreal Kits
Le Sud-Ouest Shopping Trends

QUESTIONS? About Building Your Business With SBI!
I highly recommend Solo Build It! SBI! took me all the way from an idea to a successful business called Montreal Kits, thanks to its 24/7 serious, genuine, positive and unmatched business building system and to each and every effective tools, courses and support it offers. RLB
Montreal Kits © All Rights Reserved 2018-2023.
The information provided by Montreal Kits is informational only and has no legal value.