LaSalle Borough Electoral Profile
In the City of Montreal, the LaSalle borough electoral profile, as well as all the other "Election Montreal" electoral profiles are divided into a specific number of districts based on the electoral geography and population of the borough.
LaSalle Borough Electoral Profile and Map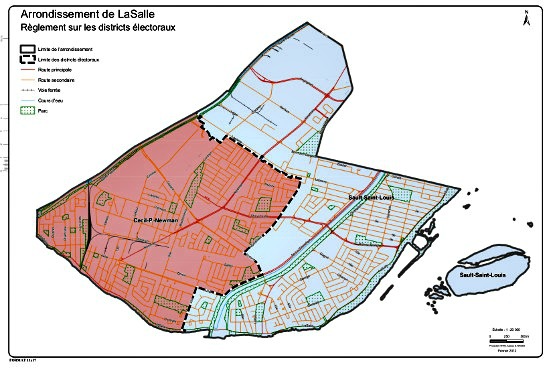 LaSalle Electoral Geography
LaSalle two (2) electoral districts
Sault-Saint-Louis

Cecil-P.-Newman and a total of 53,702 electors in 2017

On our next election day, local residents will vote for
the mayor of the City of Montreal
and for the seven (7) members of the Borough Council
the mayor and city Councillor of the borough
one (1) city Councillor for each of the two (2) electoral districts
two (2) borough Councilors for each of the two (2) electoral districts.
LaSalle Borough Hall
Each of our 19 boroughs and each of their respective electoral districts are divided in such a way that each electoral district offers a similar number of electoral votes and voters.
A series of 19 borough districts divided into 58 electoral districts and a site called Élection Montréal - Je vote pour ma ville.
Montreal Kits
LaSalle Electoral Profile

QUESTIONS? About Building Your Business With SBI!
I highly recommend Solo Build It! SBI! took me all the way from an idea to a successful business called Montreal Kits, thanks to its 24/7 serious, genuine, positive and unmatched business building system and to each and every effective tools, courses and support it offers. RLB
Montreal Kits © All Rights Reserved 2018-2023.
The information provided by Montreal Kits is informational only and has no legal value.