Lachine Borough Shopping Trends

In Lachine borough shopping trends and walking streets take place on seven main commercial axes and clusters where hundreds of businesses are concentrated.
The axis formed by the 32nd Remembrance Street, Victoria Street and 28th Avenue is the most attractive. An axis home to the Galleries Lachine Shopping Centre with its many services, merchandising, manufacturing and a few other types of businesses.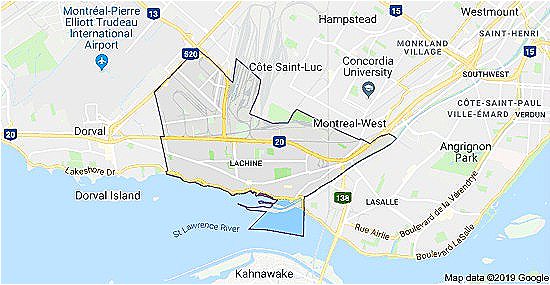 Lachine Walking Streets
Map of the City of Montreal
The historic Notre-Dame Street in downtown Lachine is home to a rather large number of restaurants and bistros and to an interesting assortment of businesses 

St-Joseph boulevard is located in the heart of the cultural district of Lachine and is home to some 20 businesses while Provost Street is home to some 60 businesses. St-Jacques Street and 45th Avenue are also among the local and interesting commercial areas.
Montreal Kits
Lachine Borough Shopping Trends


Disclaimer    Keep in Touch!    Privacy Policy   
Rachel Louise Barry    Sitemap    Solo Build It!    What's New?
Montreal Kits © All Rights Reserved 2018-2023
The information provided by Montreal Kits is informational only and has no legal value.