Ile-Bizard-Sainte-Genevieve Shopping Trends
Ile-Bizard-Sainte-Genevieve shopping trends and many different products and services in a shopping mall called the Carrefour Jacques-Bizard Shopping located on Jacques-Bizard Boulevard in L'Ile-Bizard near Kirkland and Dollard-des-Ormeaux.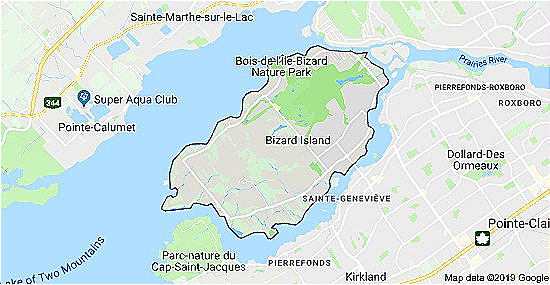 L'Ile-Bizard-Sainte-Genevieve Walking Streets
Map of the City of Montreal
Carrefour Jacques-Bizard Shopping Mall
Carrefour Jacques-Bizard,
100 Jacques Bizard Blvd, L'Île-Bizard, Quebec H9C 2T9
(514) 498-4444
On the one hand, the importance of shopping malls and shopping pleasures as in getting out of the house for a while and doing something entertaining such as a social gathering, a product launch, a festival, a promotion, a performance...

On the other, livable communities and pedestrian oriented shopping streets well designed, well managed and strategically connected to an interesting network of public transits, pedestrian paths and bike routes.

Montreal Kits
L'Ile-Bizard-Sainte-Genevieve Shopping Trends

Rachel Louise Barry    Sitemap    Solo Build It!    What's New?
Montreal Kits © All Rights Reserved 2018-2023
The information provided by Montreal Kits is informational only and has no legal value.