City of Sainte-Anne-de-Bellevue
---
Before the arrival of the Europeans, the City of Sainte-Anne-de-Bellevue was called Tiotenactokte "here are the last obstacles" by the Algonguins and, it was called Skanawetzy (descentes en) "eaux vives" by the Iroquois.
Since 2005 in Kelso Park a white pine tree represents the cultural program shared by Kahnawake and Sainte-Anne-de-Bellevue. And, in 2017, an ornamental plaque has been inaugurated in honor of the Mohawk Nation.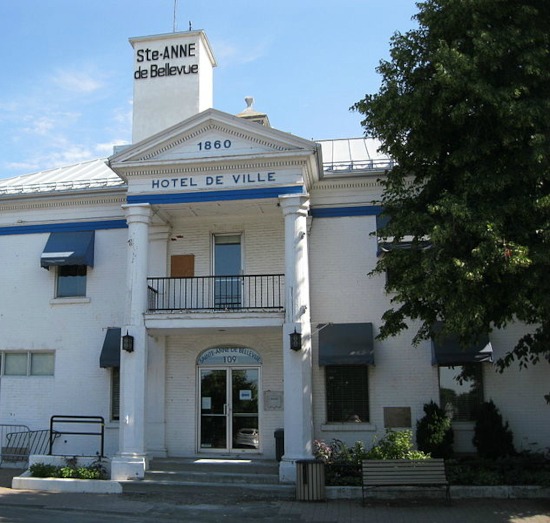 City Hall - Sainte-Anne-de-Bellevue
Gastronomy, shopping and wellness are part the character of the City and so is its very special and very local and pleasant atmosphere.

Agreeable moments in boutiques, in shops and in the famous Marché Sainte-Anne opened every Saturdays in a City of Sainte-Anne-de-Bellevue surrounded by the Town of Baie-D'Urfé, the Village de Senneville and the Town of Kirkland.

Montreal

ISLAND

Kit


City of Sainte-Anne-de-Bellevue

by Rachel Louise Barry




Discovering the many aspects that characterize Montreal and Montrealers