City of Pointe-Claire

The City of Pointe-Claire is located on the shore of Lake Saint-Louis. A City that offers an extensive urban forest to its residents, as well as an important architectural and land heritage. Pointe-Claire is totally aware of the environmental, social and economic realities of today.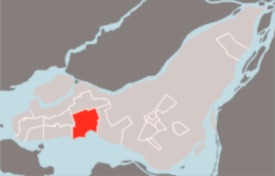 City of Pointe-Claire - Wikipedia
In order to improve the quality of life of its residents, the City recently launched a number of sustainable initiatives, accompanied by a variety of activities and services.

Initiatives such as environmental protection, biodiversity preservation and economic efficiency. Activities such as sports that embrace daily physical activities, camping for social and physical development or a calendar of cultural events and festivals .

To support sports, leisure and community development organizations, the City designed five (5) Support Frameworks to make sure resources are available and accessible.
City of Pointe-Claire Languages
In Pointe-Claire, 70% of the local residents can hold a conversation in French and in English. French being the official language in the Province of Quebec and French and English being the two official languages in Canada.
A City where local residents also speak Chinese, Spanish, Italian, Arabic, Romanian, Polish, German, Russian and Tagalog. As for the 205 or so Aboriginal Peoples living in the City, 61% are members of the First Nations, 34% are Métis and 5% are Inuit.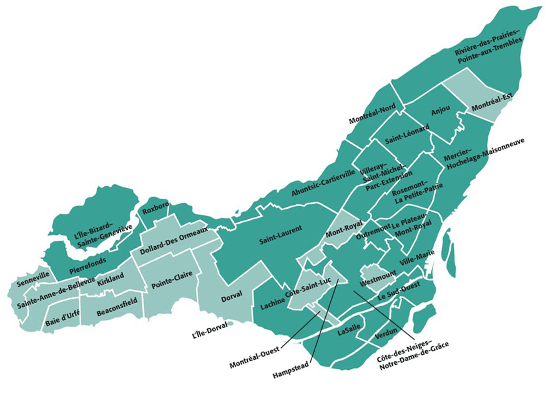 Map of the 15 Cities and 19 Boroughs of the Island of Montreal
City of Pointe-Claire Dwellings
A City where 70% of the local residents are owners and 30% are tenants and where private dwellings are divided into two categories, 8% condominiums and 92% other dwellings. 
Among those other dwellings, detached houses account for 53%, buildings with more than 5 stories account for 18%, buildings with less than 5 stories account for 11%, townhouses account for 10%, semi-detached houses account for 7% and duplex houses account for 1%.
City of Pointe-Claire Population
In the City of Pointe-Claire, the majority of the population is non-immigrant and accounts for 73%, the immigrant population accounts for 26% and the non permanent residents account for 1% (*).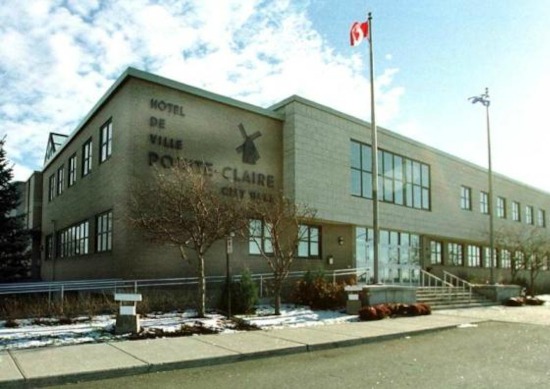 City Hall - City of Pointe-Claire
(*) Technically and according to Statistics Canada: "non-permanent residents (NPRs) are persons who have been legally granted the right to live in Canada on a temporary basis under the authority of a temporary resident permit, along with members of their family living with them".

The City of Pointe-Claire is surrounded by the City of Beaconsfield, the Town of Kirkland, the City of  Dollard-des-Ormeaux and the City of Dorval.

Montreal Kits
City of Pointe-Claire

Rachel Louise Barry    Sitemap    Solo Build It!    What's New?
Montreal Kits © All Rights Reserved 2018-2023
The information provided by Montreal Kits is informational only and has no legal value.