City of Montreal Electoral Profile
A City of Montreal electoral profile with Élections Montréal every four years on November 7 that dates back to 1970.
Elections Montreal when voters elect the mayor of the City of Montreal who is also the mayor of the Ville-Marie borough. Montrealers and voters who also elect borough Mayors and borough Councillors.  
The City of Montreal is composed of 19 boroughs, 58 electoral districts and 103 elective offices. The mayor of the city of Montreal is also the mayor of the Ville-Marie borough along with 18 borough mayors who are also city Councillors, 46 city councilors and 38 borough councilors.
Montreal City Electoral Profile and Map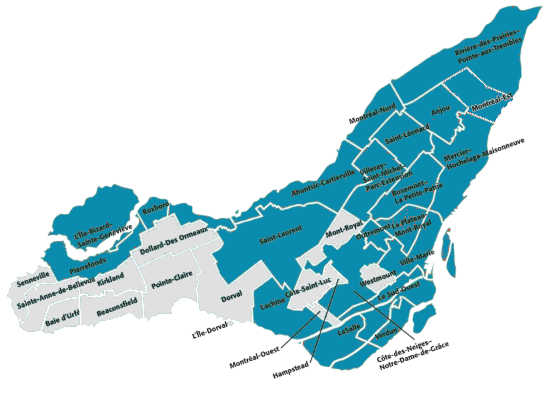 Each of the 19 borough councils are composed of at least 5 members,

the Borough Mayor,

the City Councillor(s),
the Borough Councillors, as the case may be for Ville-Marie
City Councillors chosen by the mayor.
Mayors and Councillors who have local jurisdiction and power over specific matters pertaining to the City of Montreal and to each of its boroughs.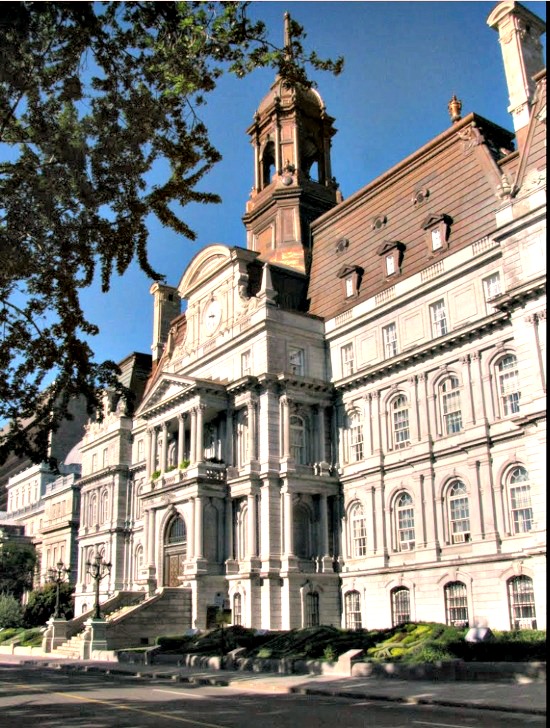 City Hall - City of Montreal - 275 Notre-Dame Street East, Montreal, Qc
Montreal City Hall has been closed to the public since May 2019. The building is undergoing heritage restoration and major work aimed at bringing it up to standard, modernizing it and ensuring that it is better adapted to democratic life.
Then again, the civic government will only move back to city hall in October 2023 and, the cost of renovating Montreal city hall has jumped by $28 million to $168 million, city council recently learned.
Restorations that aim at properly accommodating one Mayor, 18 Borough Mayors, 46 City Councillors, approximately 200 Civil Servants, dozens of visiting dignitaries and thousands of Montrealers.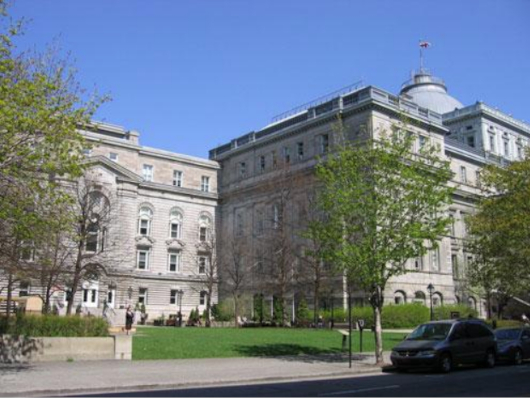 Lucien Saulnier Building, 155 Notre-Dame Street East, Montreal, Qc
Montrealers who, in normal times, like to attend various events including City Council Meetings, Agglomeration Council Meetings and public consultations held by the Standing Committee Councils. Guided tours are also offered free of charge during the summer months from Monday to Friday.
The Lucien-Saulnier building in the heart of Old Montreal is the second courthouse in Montreal. It is also the new City Hall since major renovations to the former City Hall require that municipal headquarters be relocated next door, where the City Council Councillors now meet.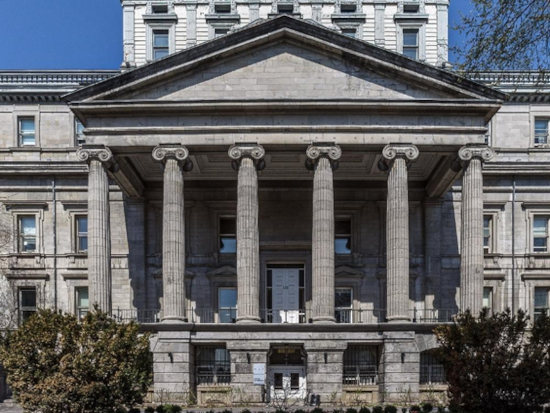 Photo The Province - Lucien Saulnier Building, 155 Notre-Dame Street East, Montreal, Qc
Built from 1851 to 1857, the Lucien-Lallier Building, a museum and an historic site is a perfect example of the Neo-classical tradition of the first half of the 19th century. Its iconic style was and still is, a perfect example of the Victorian architecture and of its key elements including the addition of an upper floor and a dome in 1890.

Montreal Kits




City of Montreal Electoral Profile




Disclaimer    Keep in Touch!    Privacy Policy   
Rachel Louise Barry    Sitemap    Solo Build It!    What's New?
Montreal Kits © All Rights Reserved 2018-2023
The information provided by Montreal Kits is informational only and has no legal value.