City of Dorval

One of the main assets of the City of Dorval could very well be its many "Purple Martin" swallows known for their speed and agility. Every summer, from the end of April to mid-August, a magnificent lighthouse with 108 "bird condos" welcome the swallows.
City of Dorval - Wikipedia
The gracious flights of the Purple Martins regularly and ecologically eliminate the insects that border the Lac Saint-Louis.
Also interesting is what the City calls "block parties" where residents get together and get to know each other in a festive ambiance full of cordiality and solidarity. Block parties organized by the residents and accompanied and supported by the Leisure and Culture Department of the City of Dorval.
City of Dorval Languages
In Dorval, 72% of the local residents can hold a conversation in French and in English. French being the official language in the Province of Quebec and French and English being the two official languages in Canada.
A City where local residents also speak Spanish, Chinese, Italian, Arabic, Romanian Tagalog, Russian, German, Polish and Greek. As for the 265 or so Aboriginal Peoples living in the City, 33% are members of the First Nations, 22% are Métis and 45% are Inuit.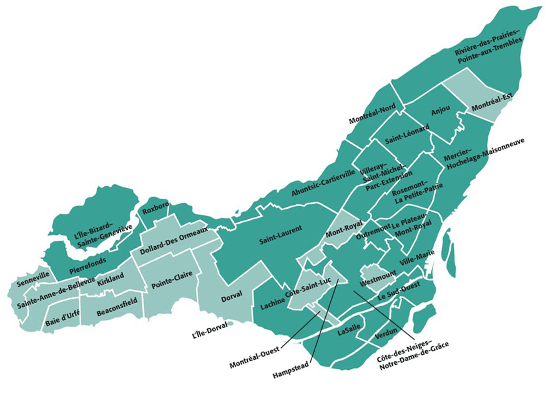 Map of the 15 Cities and 19 Boroughs of the Island of Montreal
City of Dorval Dwellings
A City where 60% of the local residents are owners, where 40% are tenants and where private dwellings are divided into two categories, 13% condominiums and 87% other dwellings.  
Among those other dwellings, detached houses account for 47%, buildings with more than 5 stories account for 9%, semi-detached houses account for 3%, townhouses account for 3%, duplex houses account for 3% and buildings with less than 5 stories account for 35%.
City of Dorval Population
In the City of Dorval, the majority of the population is non-immigrant and accounts for 73%, the immigrant population accounts for 26% and the non-permanent residents account for 1% (*).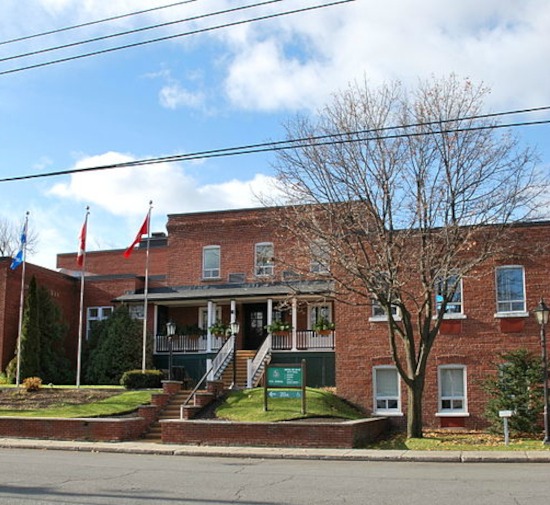 City Hall - City of Dorval
(*) Technically and according to Statistics Canada: "non-permanent residents (NPRs) are persons who have been legally granted the right to live in Canada on a temporary basis under the authority of a temporary resident permit, along with members of their family living with them".

The City of Dorval is surrounded by the City of Pointe-Claire, the City of Dollard-des-Ormeaux, the borough of Saint-Laurent and the borough of Lachine.

Montreal Kits - City of Dorval


Disclaimer    Keep in Touch!    Privacy Policy   
Rachel Louise Barry    Sitemap    Solo Build It!    What's New?
Montreal Kits © All Rights Reserved 2018-2023
The information provided by Montreal Kits is informational only and has no legal value.