City of Dollard-des-Ormeaux
In the early 1970s, the City of Dollard-des-Ormeaux created a unique Centennial Park now an oasis of natural beauty and a recreation area of 120 acres with an artificial lake in the middle.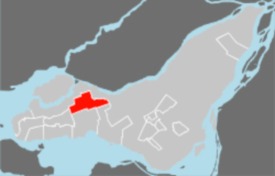 City of Dollard-des-Ormeaux - Wikipedia
Activities in any of the 33 parks all over the City.
Summer activities such as baseball, softball, soccer, volleyball and outdoor bocce ball (a combination of British bowls and French petanque).
Winter activities such as snow sledding, snow shoeing, cross-country skiing, skating and sliding down the toboggan hill. 

Adjacent to City Hall, a Civic Center with three skating rinks and two indoor swimming pools, a Cultural Center with a reception hall, an art gallery, a large library along with a Community Center with a Banquet Hall and meeting rooms.

City of Dollard-des-Ormeaux Languages
In Dollard-des-Ormeaux, 67.5% of the local residents can hold a conversation in French and in English. French being the official language in the Province of Quebec and French and English being the two official languages in Canada.
A City where local residents also speak Arabic, Italian, Greek, Spanish, Chinese, Punjabi, Tamil (South Asia), Tagalog (Philippines), Romanian and Gujarati. As for the 100 or so Aboriginal Peoples living in the City, 64% are members of the First Nations, 21% are Métis and 14% are Inuit.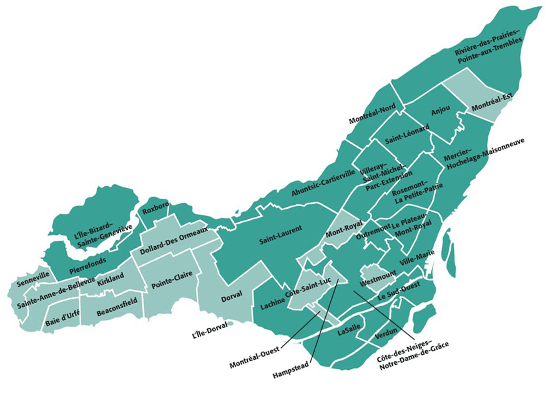 Map of the 15 Cities and the 19 Boroughs of the Island of Montreal
City of Dollard-des-Ormeaux Dwellings
A City where 77% of the local residents are owners and 23% are tenants and where private dwellings are divided into two categories, 18% condominiums and 82% other dwellings.  

Among those other dwellings, detached houses account for 58%, townhouses account for 17%, buildings with less than 5 storeys account for 15%, buildings with more than 5 storeys account for 8%, semi-detached houses account for less than 2% and duplex houses account for less than 1%.
City of Dollard-des-Ormeaux Population
In the City of Dollard-des-Ormeaux, the majority of the population is non-immigrant and accounts for 59%, the immigrant population accounts for 40% and the non permanent residents account for 1% (*).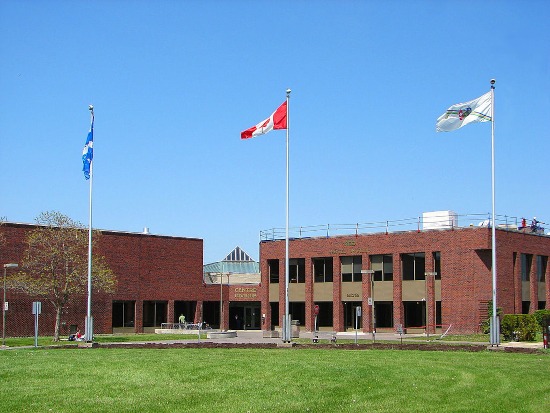 City Hall - Dollard-des-Ormeaux
(*) Technically and according to Statistics Canada: "non-permanent residents (NPRs) are persons who have been legally granted the right to live in Canada on a temporary basis under the authority of a temporary resident permit, along with members of their family living with them".

The City of Dollard-des-Ormeaux is surrounded by the Town of Kirkland, the borough of Pierrefonds-Roxboro, the City of Dorval and the City of Pointe-Claire. 

Montreal Kits
City of Dollard-des-Ormeaux


QUESTIONS? About Building Your Business With SBI!
I highly recommend Solo Build It! SBI! took me all the way from an idea to a successful business called Montreal Kits, thanks to its 24/7 serious, genuine, positive and unmatched business building system and to each and every effective tools, courses and support it offers. RLB
Montreal Kits © All Rights Reserved 2018-2023.
The information provided by Montreal Kits is informational only and has no legal value.