Anjou and Angevins Borough

The Anjou and Angevins borough have always been very much involved in their community and very eager to participate to their vast variety of local activities.


A borough where many different associations and organizations are officially recognized.
The volunteering and the involvement of a rather large number of residents in all kinds of activities does play an important role in the vitality of the local, social and communal community. Some of the residents work with the elderly, others are involved in recreation and sports activities and many participate in cultural, humanitarian and religious endeavors. 
Urban Daily in Anjou Borough

Nearly half of the borough population and residents can hold a conversation in French and in English. French, however, remains the language used at home by most even if English, Spanish and Arab are spoken daily by many local residents.
A rather high proportion of the Anjou borough population is Canadian by birth.

More than two-thirds of the residents were born in Canada while the other third were either born abroad or have at least one parent born outside Canada.
Their countries of origin vary of course but the immigrants who now live in Anjou mostly come from Algeria, Haiti and Morocco.

The residents of the Anjou borough who identify themselves with the black community are the most numerous and those who belong to the Arab community also form a rather large part of the minority population of Anjou.

Economic Equilibrium in Anjou Borough

The Anjou borough enjoys an interesting economic equilibrium and vitality. The borough is home to a business park with many business establishments involved in many of our major economic sectors.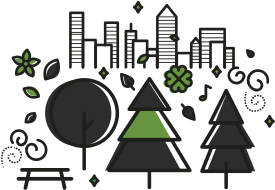 Business sectors such as manufacturing wholesale and retail trade, transportation and warehousing, finance and insurance, professional, scientific and technical services...

In the northwest of Anjou, popular department stores first stimulated the local economy and local employment but, nowadays, it is the Galeries d'Anjou, a regional shopping center that contributes the most to the development of many commercial establishments, office buildings and local employment. .
Galeries d'Anjou and Place Versailles are two major regional shopping malls while Les Halles d'Anjou is a popular public market that provides fresh fruits such as rapsberry, strawberry, blueberry, fresh vegetables such as honey .
Urban Gardens in Anjou Borough

The Anjou borough offers two municipal libraries and 18 public parks and green spaces accessible all year round. Parks with playgrounds, trails and lush vegetation and great places to relax, to play and to practice all kinds of sports including ice hockey, skating, football, soccer, rugby, boxing, tennis, basketball... 
And, let's not forget toddler areas for young children as well as play structures for older kids. Toddlers who like to climb using the playground arrangement and older kids who like to run, swim, play ball, jump rope... Kids of all ages who love to play and parents who need to watch.
Public Transport Services in Anjou Borough

The Anjou borough enjoys a strategic location with Highway 40 - Metropolitan and Highway 25 - Louis-Philippe La Fontaine that both intersect.
Then again, the constant coming and going on these two major highways does bring a lot of traffic.
A very common situation in the City of Montreal and a source of traffic congestion and air pollution in many of its districts.  

Once a rural municipality, the Anjou of today made room for housing solutions that now range from single family homes to duplexes, to condominiums.
Many apartment buildings can now be found near Anjou major industrial park bordered by the Golf Boulevard, the Metropolitan Highway East, the Ray Lawson Boulevard and the Jules Léger Street.
Urban Geography in Anjou Borough

Known as Ville d'Anjou prior to the municipal reorganization of 2002-2006, the Anjou borough is located in the eastern part of the Island and City of Montreal.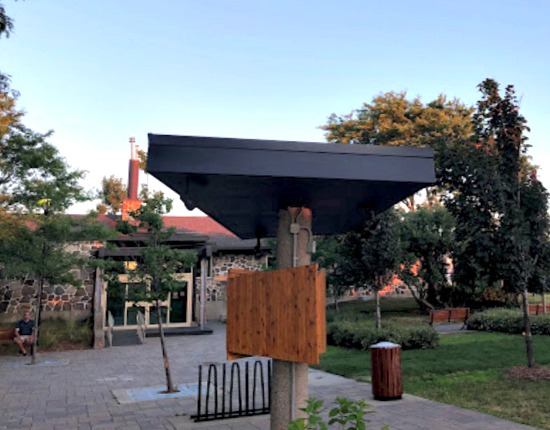 Anjou Borough Hall - 7701 Boulevard Louis-H. La Fontaine, Anjou, QC H1K 4B9
A borough and a Quebec Education System that offers French-language primary schools, a francophone secondary school operated by the Commission scolaire de la Pointe-de-l'Île and an English-language elementary school operated by the English Montreal School Board.

Montreal Kits
Anjou and Angevins Borough

Remember that East is called NORTH in Montreal and West is called SOUTH based on our two Rivers, Riviere-des-Prairies NORTH, St-Lawrence River SOUTH.


Disclaimer    Keep in Touch!    Privacy Policy   
Rachel Louise Barry    Sitemap    Solo Build It!    What's New?
Montreal Kits © All Rights Reserved 2018-2023
The information provided by Montreal Kits is informational only and has no legal value.