Rachel Louise Barry
Born in Montreal
My name is Rachel Louise Barry. I am a Montrealer of Irish descent, born in a city known as a multicultural and multilingual city.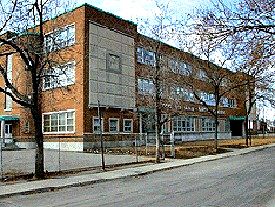 École Saints-Martyrs-Canadiens - Ahuntsic-Cartierville, Montréal
A City with no less than 25 ethnic groups that offer all the collective challenges and benefits of an intercultural society.
A City also considered as a distinct cultural center because of its unique blend of French and English cultures and cultural traditions.
Let's just say that, because of our unique bilingualism and multiculturalism, we haven't decided yet how our cultural diversity and social cohesion should be molded.

All the same, Montreal is a city of contrasts where social inequalities are clearly marked. Many large cities in North America have similar characteristics but, in Montreal, they convey a coloring that is definitely our own.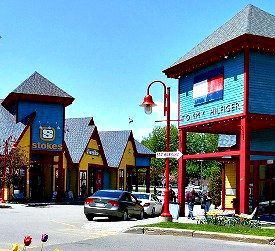 The Village in Saint-Sauveur, Qc
Barry is Irish and the Catholic religion is one of the main reasons why French Canadian women and Irish men got married and had children.
Michael Barry was first and thanks to him and to his sons and daughters, we are still fluently bilingual.

The Rachel of the Rachel Louise Barry comes from my grand-mother on my mother's side.
Louise, my mother told me, was a princess and my grand-father, whom I called grand-papa Ti-Oui was a Louis. 
I never checked who this princess was but she must have been a nice princess because, at one time in primary school, we were seven Louise in the same class.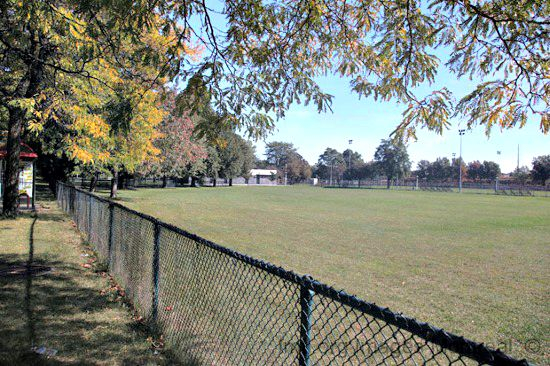 Parc Gabriel-Lalemant - Ahuntsic-Cartierville, Montréal
Educated in Montreal
I still have very pleasant memories from my first school years at l'École des Saints-Martyrs-Canadiens in Ahuntsic-Cartierville and from the Gabriel-Lalemant park nearby where all the local kids gathered and played.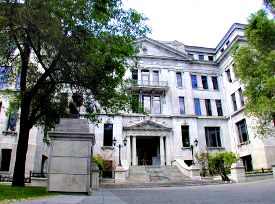 Pavillon Athanase-David - UQAM now
The school and the park are still located near Parthenais and Sauvé and still have good reputations.
Same with the Collège Esther-Blondin where my father sent me. 

A few years later I chose History of Art and Arts plastiques at le Cegep du Vieux-Montreal, pavillon Athanase-David.
I didn't complete all the necessary courses however and didn't obtain a D.E.C., a Diplôme d'études collégiales. Instead I became adventurous and traveled during a few years.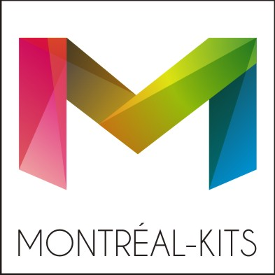 RLB - Concept & Design
I lived in Spain, France and England, visited Europe and traveled through several American states. 

Proper education is important and I eventually went back to school and studied Business Management at HEC Montréal in Côte-des-Neiges-Notre-Dame-de-Grâce.
This time I did complete all the necessary courses and obtained a Baccalauréat en gestion (B. Gest.). 
Because of my interest for the City of Montreal, I recently obtained a Maîtrise en analyse publique (M.A.P.) from ENAP Montréal  in the Plateau-Mont-Royal.
My master's essay - for which I received an A, I'm very proud to say - was dedicated to Montreal Twin Cities from all over the world.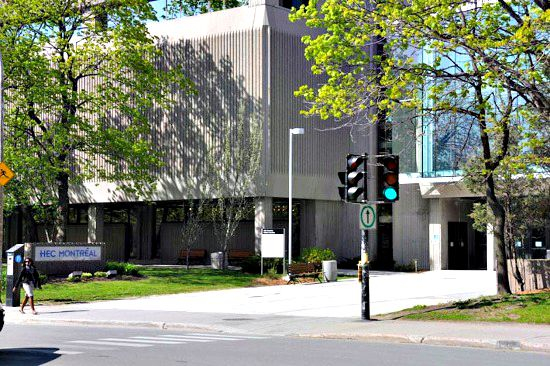 HEC Montréal - Côte-des-Neiges-Notre-Dame-de-Grâce, Montréal
Employed in the Laurentians
In my mid-thirties, I became part owner of a ladies wear boutique in Saint-Sauveur in the Laurentians. 

It was called "Les Mignonnettes" because our father called our mother "mignonne" and my sister and I were his "mignonnettes".
The experience lasted some eight years and gave me the opportunity to profit from the local life style and surroundings. 
It also enabled me to extend my knowledge in  retail sales, local store marketing, local designers, buying methods, selling techniques, customer care and bookkeeping.

Pavillon de la culture - Collège Esther-Blondin - Saint-Jacques, Qc
Employed in Montreal
I came back to Montreal and eventually joined a Service d'aide à l'exportation (SAE) as commissioner where I contributed to the development of the East part of Montreal.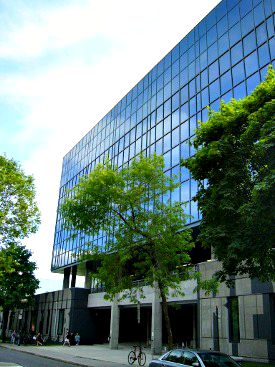 École nationale d'administration publique ENAP - Le Plateau Mont-Royal, Montréal
At the SAE I developed services adapted to the requirements of Small and Medium Enterprises (SMEs) wishing to sell their products and services to foreign countries, mostly United States and France.
Nowadays, Quebec's most significant export destinations are the United States followed by China, Germany, the Netherlands and France. 

Enriched by the experience, I subsequently worked another eight years as a private consultant in the development of foreign markets for various SMEs located in Montreal. 
Today, most of my time is devoted to building web sites about the many aspects that characterize Montreal and Montrealers.  
My goal is to simply tell the world about us Montreal and Montrealers in all kinds of ways, in French and in English, in collaboration with as many cities and citizens as possible and with the help of a great team.
K.I.T. Keep in Touch! Rachel Louise Barry.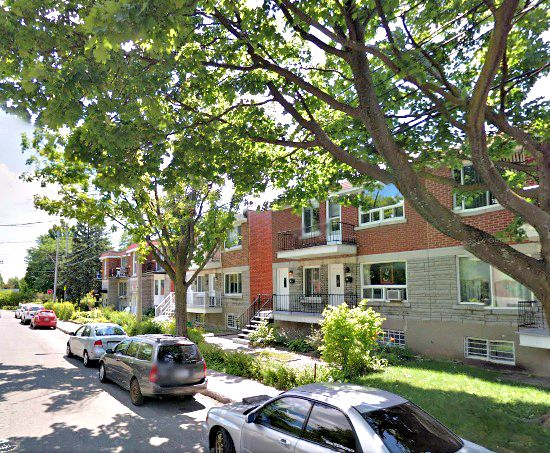 Home in Ahuntsic-Cartierville, Montréal
I hope, we all hope you like all our endeavors. Rachel Louise Barry