Work at Home Blog 2
Coronavirus Disease Update - March 24th, 2020
---
Work at home blog 2 and a day during which I find it rather difficult to concentrate. We all are afflicted and concerned and worried, some much more than others unfortunately. Everybody needs to be taken care of and looked after, a task and an obligation that involves and requires each and everyone of us.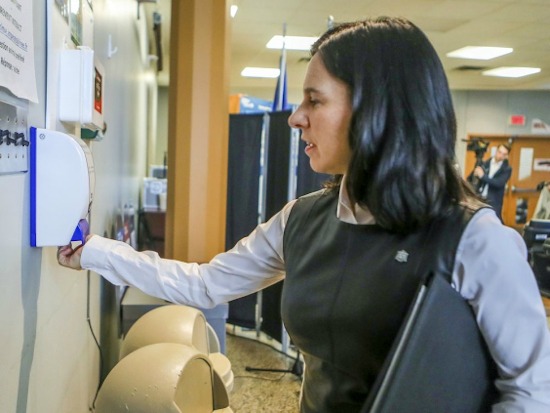 Valérie Plante - Mayor of the City of Montreal
Now, let's see what Montreal, Quebec and Canada have to say about what is now our worst enemy. Cholesterol, diabetes, cancer even is nothing compared to CODIV-19, at least that's how I see it now. 
The symptoms are repeated over and over again. Here they are, one more time, in case you haven't written them or memorized them yet. People may experience runny nose, sore throat, cough, fever and difficulty breathing in severe cases.
If it is the case, the number to call in Montreal is 514 644-4545. Elsewhere in Quebec the number is 1 877 644-4545, toll free. Outside Quebec you need to dial 418 644-4545 and charges apply. 
Montreal, Montrealers and COVID-19
City of Montreal
---
Still opened...

Grocery stores and pharmacies.




Nature parks, but some facilities are closed.

Shopping malls, some with reduced hours.

The Old Port remains open to visitors.
Closed...
Arenas and sports facilities.

Community centres.
Cultural sites, such as cultural centres.
Libraries and Pools.
Planetarium and Botanical Garden.
Montreal, Montrealers and COVID-19
Still running...
Garbage and recycling collection continue to run.

Montreal police ready to enforce state of emergency.

Water filtration and other sanitary systems continue to run.
Miscelleneous...
STM is no longer accepting cash.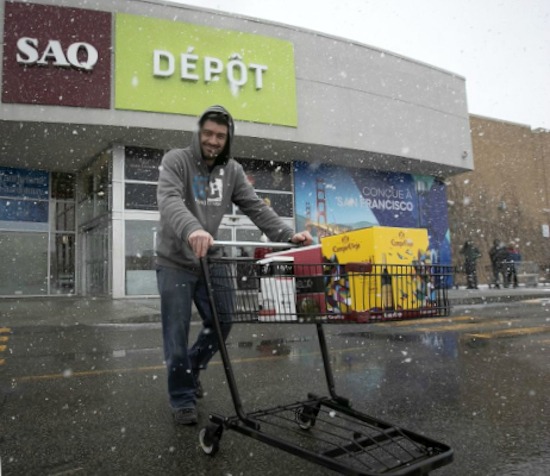 Montreal, Montrealers and COVID-19
Province of Quebec
---
Stores that can remain open during Quebec's partial three-week lockdown:

Convenience stores.

Drugstores.

Drycleaners and laundromats.

Funeral homes, crematoria and cemeteries.

Grocery stores and other food stores.

Hotels.

Medical and orthopaedic supply stores.

Megastores that offer grocery, drugstore or hardware services.
Movers.

Pet food and supplies stores.

Products for farms such as mechanical equipment, fertilizer, etc.

Restaurants (takeout counters or delivery only).

The Société des alcools du Québec (SAQ).

The Société québécoise du cannabis (SQDC).

Work equipment (safety and protection).
"Le Québec dépasse la barre des 1000 cas" François Legault, Premier Ministre du Québec
Opened...
Closed...
Bars.
Cineplex - all theatres until April 2.
Daycares - except for workers in essential services.
Elementary Schools, High Schools, CEGEP, Universities until March 27.
Libraries.
Recreation Centres.
Museums and Attractions.
Nursing homes - Regular visits prohibited.
Prisons - Visits cancelled.
Government of Canada
---
"To the people who seem to think they're invincible: You're not."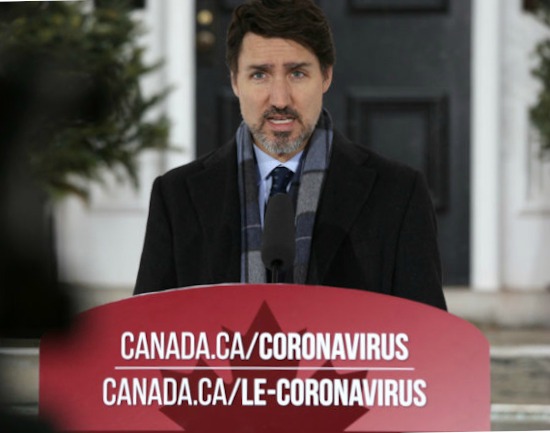 "If yo want things to go back to normal, do you part" Justin Trudeau, Prime Minister of Canada
Banks and ATMs remain open.

Major banks are offering to help clients facing financial difficulty.


Six major banks offered to suspend mortgage payments up to six months.

Some branches are closed or are operating on reduced opening hours.
Major sports leagues have suspended play,

Accounting and financial market and insurance services remain open. 
Factories making essential services, like food, drinks, medical equipment, chemicals, sanitary supplies, metals and the defence industry, may continue to operate.
Work at Home Blog 2 in Montreal, Quebec, Canada
---
Today, I found it difficult to concentrate, There is so much information. Everybody is talking about it, writing about it. TV, radio, newspapers, the web, it's all over. It's normal, of course but, I'm looking for facts only from reliable sources only. They exist of course but they're buried under tons and tons of information with new ones every second.   
So, as of March 24, 2020 the COVID-19 situation in Canada is as follows:
Nunavut = 0
Yukon Territory = 2
Nortwest Territories = 1
British Columbia = 472
Alberta = 301
Saskatchewan = 72
Manitoba = 11
Ontario = 588
Quebec = 1,013
New-Brunswick = 18
Nova-Scotia = 5
Prince-Edward-Island = 3
Newfoundland and Labrador = 4
Why so many COVID-19 cases in Quebec? Yesterday 628 cases were reported, today there are 409 more for a total of 1,013. 
According to Quebec Premier François Legault, one of the reasons is, Quebec's spring break takes place at an earlier date compared to other provinces. Quebecers have already started to return home from abroad before anyone else in the country. 
Talk to you tomorrow, Wednesday, March 25, 2020 and take good care of yourself.
Montreal BLOG Kit
Work at Home Blog 2 by Rachel Louise Barry
Your Right to Control Photos and Videos of Yourself - Educaloi