Le Sud-Ouest Walking Streets
---
Hundred of shops are located on Monk Boulevard in the Émard and Côte-Saint-Paul surroundings. A commercial street located near the Monk metro station, the bike path along the Lachine Canal and the 15 and 20 Ville-Marie highways.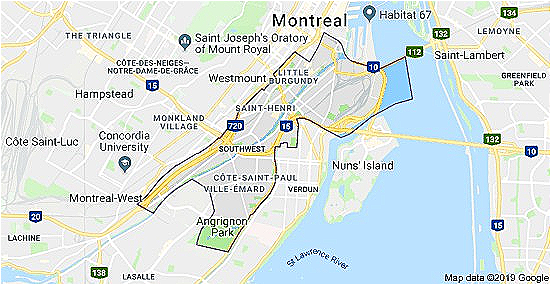 Le Sud-Ouest Walking Streets
The rue Centre is located in the middle of the Pointe-Saint-Charles area. A commercial street that offers a variety of products and services that reveal the origin of some of the local residents.
Rue Notre-Dame is located in the South-West of the borough in the Saint-Henri, Little Burgundy and Griffintown areas and its many shops are easily accessible from the Place-Saint-Henri and the Lionel-Groulx metro stations.
Montreal 

SHOPPING

 Kit




Le Sud-Ouest Walking Streets 

by Rachel Louise Barry

Discovering the many aspects that characterize Montreal and Montrealers