Social Media Networks
---
Our Montreal Kits social media networks went through a search process, comparison process, evaluation process, pondering process and decision process. 
Industries such as Real Estate, Human Resources, B2C Retail, Technology, Manufacturing and Science and Engineering are the industries better suited for social media marketing. 

Choosing the right media platform for each of our 60,000 or so companies and retail businesses is a lot about choosing the right purpose. 

LinkedIn is about news, articles and conversations, Instagram is about viewing and publishing stories. 
Pinterest is about article pins, product & service pins and location pins. Twitter is about brand awareness and sales, YouTube is about videos to teach and to entertain and Snapchat is about a collection of moments. 
Advantages of Social Media Networks
---

Pinterest
Facebook is the leader everywhere, followed by LinkedIn, Instagram, Pinterest, Twitter, YouTube and Snapchat in that order and in Québec, Ontario, Canada and United States, 

Facebook is best for building brand loyalty but it takes a solid content strategy to reach buyers. Facebook has a large population with nearly every type of audience. Reaching a specific target audience with a particular content is nearly impossible.
Popular social media campaigns with goals such as 1) brand awareness 2) more traffic 3) new leads 4) more sales 5) brand perception, loyalty and recommendations. Campaigns to build a community and to reply to customers. 
Twitter
LinkedIn is about doing business and finding business opportunities. The perfect tool to locate those who may contribute to your business and an opportunity to communicate and collaborate with other professionals interested in sharing business and industry knowledge. . 
Instagram is mostly about learning what people like, reaching new audiences, connecting with customers and generating sales. Instagram is a lot about "Fill your business feed with content you love and follow businesses you really like". 
Benefits of Social Media Networks
---
Instagram
Pinterest is about visual information. An image based network where people are seeking new ideas and new products to buy. The right series of pins to inform about emergent trends and to drive significant traffic and sales.

Twitter is about public relations. Twitter is for people who follow SMEs and who plan to purchase the brands they follow. Something they eventually do because Twitter helps provide customer service and improve social media audience.
Snapchat
YouTube is designed for sharing videos. It is also about brand awareness and the service industry. Video series to teach and to entertain and video sharing to reach a target market and to appeal to subscribers.

Snapchat is about various stories and special moments in the form of pictures and videos. When put together they can create a narrative with characters, a purpose, a plot, a backdrop, a viewpoint, an atmosphere and details. Snaps that can also be shared on other social media to build a larger audience.
Marketing on Social Networks
---
Also important is the Alexa ranking that indicates the popularity of a website. Alexa ranking is considered a relevant and important metric by webmasters and users.

Alexa
Websites with a high Alexa ranking tend to attract more advertisers and to be more profitable.
A higher Alexa rank means your site has more traffic. There's nothing more to it than that. In terms of comparisons, Alexa high ranking means Google being #1, YouTube #2, Facebook #3,
Solo Build It! is in the 60,000 range and Montreal Kits in the 500,000 and flourishing. Alexa counts and analyzes our web traffic data and ranks our website. An important ranking factor that determines our reputation and our profitability. 
All About Social Media Networks
---
Connect with your customers" says Solo Built It! "If you have a local business, you need to attract as many local customers as possible. 
Communicate with your customers. Provide quick and easy updates, news and offers.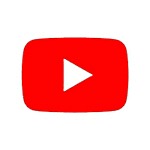 YouTube
Grab your customer's attention. Showcase what's best about your business in pictures, video, newsletters, etc. 

Respond directly to customer feedback as the business owner.
Connect face-to-face. Use hangouts to connect with customers worldwide. Show off your products and talk with current and future customers."
And remember "the better your readers feel they know you, the more likely they are to follow your product recommendations or buy products, e-products or services from you." From SBI! Action Guide.
Montreal CLUB Kit
Social Media Networks by Rachel Louise Barry
Discovering the 60,000 or so companies established on the Island of Montreal.