Montreal Kits Sitemap
---
A Montreal Kits sitemap that outlines all the pages of this website entirely dedicated to Montreal and Montrealers.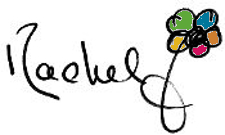 Pages that are divided into topics and sub-topics and that are listed here in alphabetical order.

The main purpose of our Montréal Kits sitemap is to give you a complete overview of all the pages of this website. 
It is our way to help you gain access to each of our content and to inform you about the pages you might like, but have not seen or discovered yet. 
Cordially, Rachel Louise Barry

A
---
Abenaki
Anishinaabe
Atikamekw
Cree
Ahuntsic

André Grasset

Bordeaux

Cartierville

Saraguay

Sault-au-Récollet
Ahuntsic-Cartierville Borough Maps
Ahuntsic-Cartierville Companies

Ahuntsic-Cartierville Employment

Ahuntsic-Cartierville Metro Art
Ahuntsic-Cartierville Video Sharing

Anjou Video Sharing

B
---
Beaconsfield (City of)
Cote-Saint-Luc (City of)
Dollard-des-Ormeaux (City of)
Baie-d'Urfé (Town of)
Dorval (Island of)
Hampstead (Town of)
Ahuntsic-Cartierville
Anjou
Cote-des-Neiges-Notre-Dame-de-Grace
Lachine
LaSalle
Le Plateau Mont-Royal
Rosemont-La Petite-Patrie

Saint-Laurent

Saint-Leonard

Verdun

Ville-Marie

Villeray-Saint-Michel-Parc-Extension
Boroughs Employment Information

C
---
Cities Electoral Maps

City of Beaconsfield
City of Cote-Saint-Luc
City of Dollard-des-Ormeaux
City of Dorval
City of Pointe-Claire
City of Sainte-Anne-de-Bellevue
City of Westmount

Corporations and Establishments
Cote-des-Neiges-Notre-Dame-de-Grace Borough

Cote-des-Neiges-Notre-Dame-de-Grace Borough Maps
Cote-des-Neiges-Notre-Dame-de-Grace Companies

Cote-des-Neiges-Notre-Dame-de-Grace Employment

Cote-des-Neiges-Notre-Dame-de-Grace Metro Art
Cote-des-Neiges-Notre-Dame-de-Grace Video Sharing

D
---
Dollard-des-Ormeaux Employment
E
Lachine
LaSalle
Plateau Mont-Royal (Le)
Montreal-Nord
Outremont
Pierrefonds-Roxboro
Riviere-des-Prairies-Pointe-aux-Trembles
Rosemont-La Petite-Patrie
Saint-Laurent
Employment Companies 6
Saint-Leonard
Veerdun
Ville-Marie
Villeray-Saint-Michel-Parc-Extension
F
---
First Montreal Employment - NAICS 62
Fourth Montreal Employment - NAICS 31
Fourth Montreal Employment - NAICS 32
Fourth Montreal Employment - NAICS 33

G
---
H
---
I
---
Ile-Bizard-Sainte-Genevieve Borough (L')
L'Ile-Bizard

Sainte-Genevieve
Ile-Bizard-Sainte-Genevieve Borough Maps (L')
Ile-Bizard-Sainte-Genevieve Companies (L')

île-Bizard-Sainte-Genevieve Employment (L')
Ile-Bizard-Sainte-Genevieve Video Sharing

J
---
Jumelages Montréal - Table des matières

Jumelages Montréal - Introduction
Jumelages Montréal - Problématique
Jumelages Montréal - Problématique 1,1 et 1.2
Jumelages Montréal - Cadre théorique
Jumelages Montréal - Cadre théorique 2.1
Jumelages Montréal - Cadre théorique 2.2
Jumelages Montréal - Méthodologie

Jumelages Montréal - Collecte des données
Jumelages Montréal - Collecte des données 4.1
Jumelages Montréal - Collecte des données 4.2

Jumelages Montréal - Collecte des données 4.3
Jumelages Montréal - Collecte des données 4.4
Jumelages Montréal - Collecte des données 4.5
Jumelages Montréal - Analyse des données
Jumelages Montréal - Recommendations
Jumelages Montréal - Conclusion
Jumelages Montréal - Notes de bas de page
K
---
L
---
Lachine Ouest

Saint-Pierre

Vieux Lachine
LaSalle Video Sharing

Local Establishments Employers
M
---
Mercier-Hochelaga-Maisonneuve Borough
Mercier

Hochelaga

Maisonneuve
Mercier-Hochelaga-Maisonneuve Borough Maps
Mercier-Hochelaga-Maisonneuve Companies

Mercier-Hochelaga-Maisonneuve Employment

Mercier-Hochelaga-Maisonneuve Metro Art
Mercier-Hochelaga-Maisonneuve Video Sharing

Montreal Geography Information

Montreal International Businesses

Montreal Municipal Corporation

Montreal Nonprofit Establishments

Montreal-Nord Video Sharing

Montreal Shopping Trends
Dorval (City of)

Pointe-Claire (City of)

Sainte-Anne-de-Bellevue (City of)

Westmount (City of)
Kirkland (Town of)

Montreal West (Town of)

Mount Royal (Town of)
N
---
O
---
Montreal-Est (Ville de)

Senneville (Village de)
Outremont Video Sharing

P
---
Photos Gallery 10
Pierrefonds-Roxboro Borough Maps
Pierrefonds-Roxboro Employment
Pierrefonds-Roxboro Video Sharing

Plateau Mont-Royal Borough (Le)
De Lorimier

Le Grand Plateau

Mile-End

Parc Lafontaine

Parc Laurier

Parc Milton

Quartier Portugais
Plateau Mont-Royal Borough Maps (Le)
Plateau Mont-Royal Companies (Le)

Plateau Mont-Royal Employment (Le)

Plateau Mont-Royal Metro Art (Le)
Plateau-Mont-Royal Video Sharing (Le)

Q
---
R
---
Riviere-des-Prairies-Pointe-aux-Trembles Borough
Riviere-des-Prairies

Pointe-aux-Trembles
Rivière-des-Prairies-Pointe-aux-Trembles Borough Maps
Riviere-des-Prairies-Pointe-aux-Trembles Companies

Riviere-des-Prairies-Pointe-aux-Trembles Employment 
Riviere-des-Prairies-Pointe-aux-Trembles Video Sharing

Rosemont-La Petite-Patrie Borough
Rosemont-La Petite-Patrie Borough Maps
Rosemont-La Petite-Patrie Companies

Rosemont-La Petite-Patrie Employment

Rosemont-La Petite-Patrie Metro Art
Rosemont-La Petite-Patrie Video Sharing

S
---
Sainte-Anne-de-Bellevue Employment

Saint-Hubert Street Culture
Saint-Laurent Borough
Saint-Laurent Video Sharing

Saint-Leonard Borough
Saint-Leonard Video Sharing

Second Montreal Employment - NAICS 54
Sud-Ouest Video Sharing (Le)

T
---
Third Montreal Employment - NAICS 44-45
Town of Baie-D'ufe
Town of Dorval Island
Town of Hampstead
Town of Kirkland
Town of Montreal West
Town of Mount-Royal
V
---
Verdun Borough
Verdun Companies

Verdun Video Sharing

Village de Senneville
Ville de Montreal Est

Ville-Marie Borough
Ville-Marie Companies

Ville-Marie Video Sharing

Villeray-Saint-Michel-Parc-Extension Borough
Villeray

Saint-Michel

Parc-Extension
Villeray-Saint-Michel-Parc-Extension Borough Maps
Villeray-Saint-Michel-Parc-Extension Companies

Villeray-Saint-Michel-Parc-Extension Employment

Villeray-Saint-Michel-Parc-Extension Metro Art
Vileray-Saint-Michel-Parc-Extension Video Sharing

---
W-X-Y-Z
---
Montreal Kits Sitemap by Rachel Louise Barry