Site Map MGK
This Montreal GLOBAL Kit Site Map MGK outlines all the pages of our MGK section dedicated to all the global activities done by many if not all the 60,000 or so companies established on the Island of Montreal.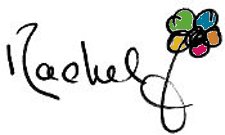 Pages that are divided into topics and sub-topics and that are listed here in alphabetical order.

The main purpose of our Montreal Global Kit sitemap MGK is to give you a complete overview of this particular section dedicated mostly to all kinds of global business activities such as operating, investing and financing activities.
It is our way to help you gain access to all the content of our MGK section and to inform you about the pages you might like, but have not seen or discovered yet.

Cordially, Rachel Louise Barry
Montréal
GLOBAL

Kit
---
B
---
C
---
I
---
N
---
P
---
Q
---
Montréal GLOBAL Kit
Site Map MGK by Rachel Louise Barry