The Island of Montreal Online Maps
---
A series of City of Montreal online maps to help you find your way around in each of the cities and boroughs of Montreal.
Borough and City road maps to help you find a nice hidden street, a forgotten old street or a walking street you have not noticed or discovered yet but may find interesting and pleasant.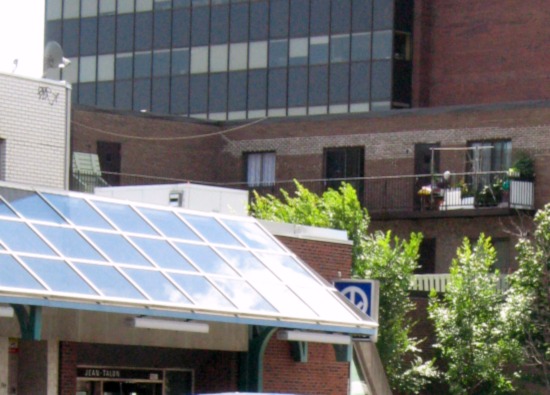 Métro Jean-Talon by RLB
Street maps and Montreal online maps to help you find your way around whether you are looking for a training center, a library, a park, a student residence or a shopping center. Road maps for each of the 19 boroughs of the City of Montreal and for each of the 15 cities of the Island of Montreal.

Montreal Road Maps
---
Each of the 19 boroughs of the City of Montreal are further divided into neighborhoods and areas with similar characteristics and facilities. Street maps with stores, banks, government buildings, cultural attractions and industrial parks with factories, manufacturing plants, warehouses, terminals and mills.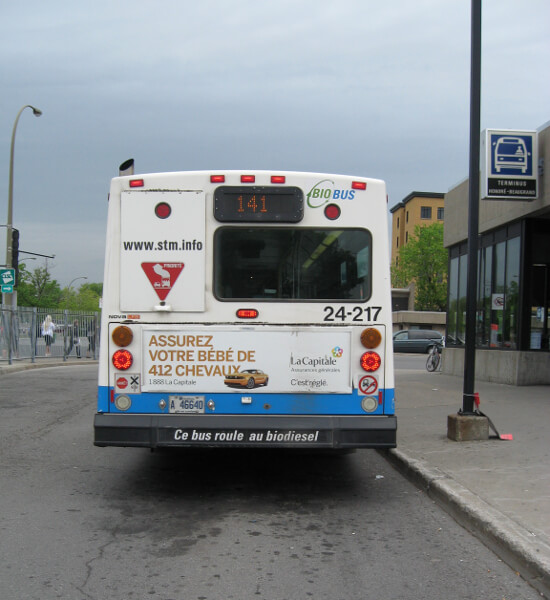 141 Bus East - West Jean-Talon Street by RLB
Residential areas with their low, medium or high density that reflect different living conditions and environments  where the richest and the poorest live near or not so near public transport. 
Boroughs and cities characterized by ethnic groups, cultural pluralism and ethnic little shops. Montreal boroughs where residents offer a large variety of food habits, dress codes, religious beliefs and customs worth discovering. A cosmopolitan City and Island with more than 120 ethnocultural communities.  
Traffic in the City of Montreal by RLB
Road Maps With More Informations
---
Accommodations
Arenas
Buildings
Community Centres
Community Gardens
Cultural Facilities
Educational Institutions
Environment
Fire Stations
Health Care
Homes for the Elderly
Indoor Pools
Libraries
Municipal Buildings
Municipal Resources
Neighbourhood Police
Outdoor Pools
Parks
Places of Interest
Places of Worship
Playgrounds
Schools
Shopping Centers
Sports Activities

Squares

Student Residences

Training Centers

etc.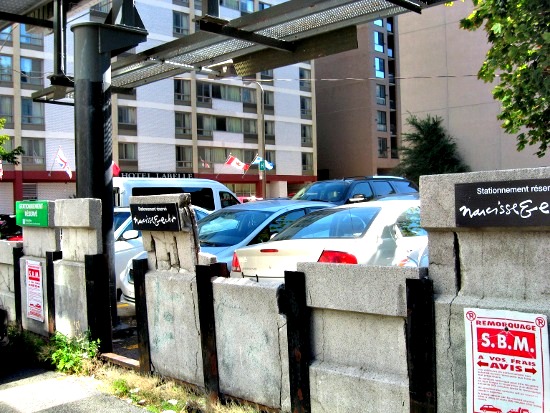 Parking Lot in Downtown Montreal by RLB
Montreal Free Metro Maps

---
Metro Montreal online maps to inform you and to help you find your way around. Metro Montreal is our main form of public transport and many residents are regular users, especially when the weather is unpleasant. Free metro maps for metro rides to and from 11, at least for now, of the 19 Montreal boroughs.
Major Milestones for Montreal Metro and a Metro that gets crowded depending on the time of day. 68 metro stations and four green, orange, blue and yellow metro lines that overlap at four stations and that make it easier and faster to switch trains. A Montreal Metro that will eventually be extended in directions that still have to be determined and confirmed.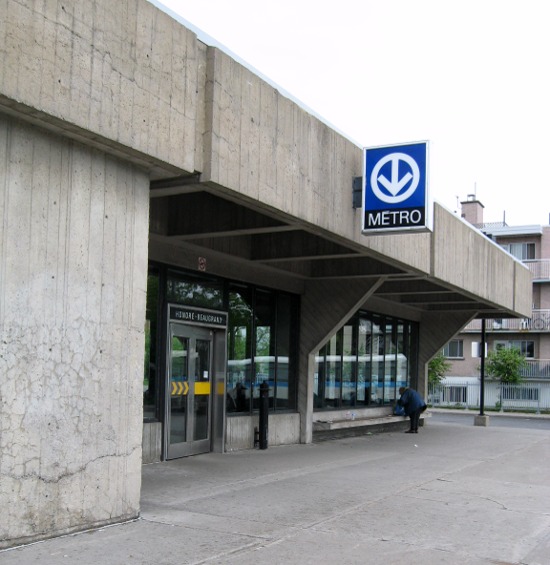 Honoré-Beaugrand Metro Station by RLB
A metro design with a specific architectural look and quality, 71 kilometres of tunnels, a capacity of approximately 1,000 passengers per train, an army of 2,450 employees working in the trains, the ticket booths, tunnels, offices and maintenance shops as well as a 4G LTE mobile connectivity.
Saint-Hubert Street corner of Villeray Street by RLB
Your Montreal, Laval and Longueuil Metro Card
---
If you need to go to an important job interview, if you wish to check if the apartment you plan on renting or the condo, the plex or the house you plan on buying is near a metro station or a metro bus or, if you wish to go shopping in any of our commercial streets and shopping centers, our Montreal Metro Maps and your OPUS metro card will take you safely and conveniently to most if not all your destinations. 

Montreal Cities Street Maps

---
Montreal Cities Street Maps about the 15 Cities of the Island of Montreal that each hold specific powers and that each offer local services to their respective residents.
An Island of Montreal officially called an Agglomeration of Montreal governed by an Agglomeration Council that offers shared services to all the boroughs and all the cities as per all our Montreal online maps. Costs that are shared by all the tax payers in both the boroughs and the cities of the Island of Montreal.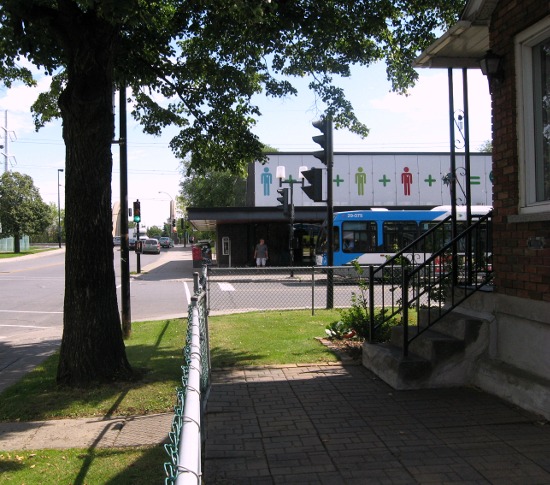 Métro Jolicoeur by RLB
Shared services and a STM "Rapport annuel" dated December 2017 with a total revenue of $1,423,177 (100%) that includes a customer revenue of $632,235 (44.4%) and a contribution of $455,600 (32%) from the Agglomeration of Montreal.

Free Montreal Online Maps 
---
A unique metro design, a geo metro, geo for geography and a series of underground metro art galleries with 85 artworks that need be noticed and appreciated by each and every metro riders. Dozens of stained glass panels, murals and sculptures of all shapes and colours in many of our 68 metro stations.
The corporate vision of the STM is to fulfill the public mobility needs in terms of frequency, speed, punctuality and comfort. A STM 2025 Strategic Organizational Plan has been put together and new metro stations and bus lines will eventually be added. 

Montreal 

URBAN

 Kit
Island of Montreal Online Maps
by Rachel Louise Barry