Montreal-Nord Walking Streets

---
Montréal-Nord is home to three important commercial street culture and shopping, Charleroi, Fleury East and Monselet Streets. Also located in the borough are three major commercial areas situated on Pie IX, Léger and Henri-Bourassa East boulevards.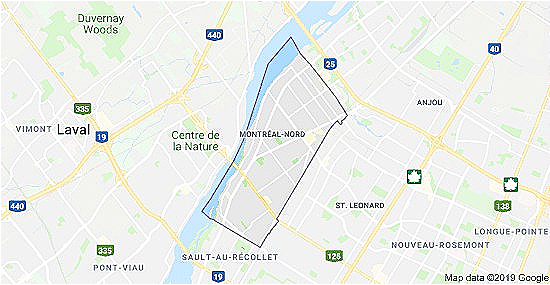 Montréal-Nord Google Map
Among the major shopping centers serving the local residents, the Bourassa Plaza, the Smart Center and the Forest Shopping Center are among the favorite. Montréal-Nord is also home to several commercial areas including the Desy Plaza on Henri-Bourassa boulevard and the Léger Mall on Léger boulevard.

Montreal 

SHOPPING

 Kit




Montreal-Nord Walking Streets 

by Rachel Louise Barry

Discovering the many aspects that characterize Montreal and Montrealers