Montreal Nonprofit Establishments
---
Our Montreal nonprofit establishments refer to the nonprofit and social services offered to Montrealers who, for one reason or another, require special assistance, special care or special services. Nonprofit and charities that each have their own mission.
For a list of nonprofit establishments at the provincial level, you may wish to visit our Registraire des entreprises Québec. City nonprofit organizations and a charitable purpose described as groups of individuals who do not distribute their profits to their members. 
Government and Nonprofit Services
---
Charities and nonprofit organisations that are either non-governmental, non-profit distributing, self-governing, voluntary or formally incorporated or registered under a specific legislation. Only those incorporated or registered are legally recognised as nonprofit organization (NPO). 
According to a relatively recent (2006) nonprofit survey called the "The Nonprofit and Voluntary Sector in Quebec" by the Université du Québec (UQAM) à Montréal, the province of Quebec has the largest concentration of charities and nonprofit organizations in Canada.

Grants for Nonprofit Accounting
---
Nonprofit establishments that are primarily active at the local level. They respond to social causes and social problems such as lack of education and employment problems, poverty and loss of autonomy among elders.
Nonprofit establishments that provide community and social services to the general public, especially in areas such as sports and recreation, social services, religion, arts and culture in that order.
Montreal nonprofit establishments receive less financial resources than those in other cities and provinces. Their main sources of revenue are government grants as well as nonprofit grants from corporate, community and private foundations. Nonprofit establishments also resort to regular nonprofit resources fundraising.
Montreal Nonprofit Establishments Societies
---
The Canada Revenue Agency is the government administrative division responsible for granting charitable tax status. A status that enables our city nonprofit organizations to issue receipts to donors for income tax purposes. 
Local nonprofit companies receive specific tax exemptions and are subject to a number of regulations and restrictions. They are, for instance, required to file an income tax return at least every two years. Tax returns and nonprofit documents that are made available to the general public. 

Charity Nonprofit Volunteering
---
Quebec community groups nonprofit have to do with less nonprofit staffing than other groups in other provinces. Many depend on charity nonprofit volunteering jobs and volunteering hours to operate properly and adequately.
Our Montreal charity nonprofit volunteering is predominant in our large charities and nonprofit organizations. When board members are excluded, one third of our nonprofit organizations have no volunteers. What's more, half of our nonprofits establishments cannot rely on paid top nonprofit employment services.
Then again, our city nonprofit organizations report that they did not experience great variations in their nonprofit staffing. In many of our nonprofit establishments, the number of employees remained stable over the last few years and, in many of our nonprofit organizations with stable revenues, their number of volunteers remained stable.
Montreal Nonprofit Establishments Free
---
If you are a nonprofit establishment, if you are located on the island of Montreal and if you would like us to add and image and a link to your nonprofit organisation, simply send us your request using our Keep in Touch! form.
We will be happy to help you promote your Montreal nonprofit organisation in a very simple and very uncomplicated but effective free way. Or, if you wish to make a donation and want to make sure the charity is duly registered, see the list of registered charities provided by Government of Canada.

---
You may wish to profit from their services or offer your services.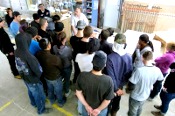 Le Boulot vers...
CJE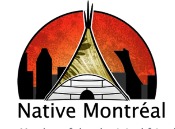 Native Montreal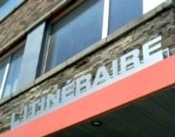 L'Itinéraire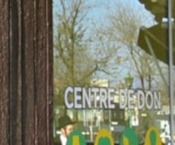 Renaissance
Accueil Bonneau
AXIA Services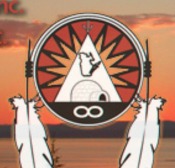 Native Friendship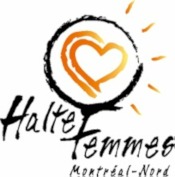 Halte Femmes
Montreal URBAN Kit
Montreal Nonprofit Establishments by Rachel Louise Barry