Montreal Kits Keep In Touch! - K.I.T.
Please use our Montreal Kits Keep in Touch! form to email us. Make sure your email address is included and properly written so that we can write you back.

Contact Us! and do Keep in Touch! We are always happy to hear from you and your requests, your comments and your ideas are always welcome! 
Note that your name, email address or any other personal information will never be shared with anyone. You will never receive junk or unsolicited emails from us.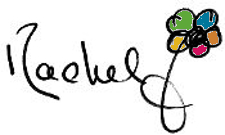 QUESTIONS? About Building Your Business With SBI!
I highly recommend Solo Build It! SBI! took me all the way from an idea to a successful business called Montreal Kits, thanks to its 24/7 serious, genuine, positive and unmatched business building system and to each and every effective tools, courses and support it offers. RLB
Montreal Kits © All Rights Reserved 2018-2023.
The information provided by Montreal Kits is informational only and has no legal value.