Questions? about building your business with SBI!

I highly recommend Solo Build It! SBI! took me all the way from an idea to a successful business called Montreal Kits, thanks to its 24/7 serious, genuine, positive and unmatched business building system and to each and every effective tools, courses and support it offers. RLB
Montreal Boroughs
Montreal boroughs with responsibilities (not powers) regarding culture, financial management, fire prevention, housing, human resources, non-taxation fees, parks, recreation, roads, social and community development, urban planning, waste collection ... An island of Montreal with its eight cities (including Montreal - divided into 19 boroughs), five towns, one village, one ville and one Island.
Ahuntsic-Cartierville is located at the extreme north of the Island of Montreal with an easy access to the City of Laval, a populated and commercial suburb across the Rivière-des-Prairies a key centre with an economy based on the service and manufacturint sector.
The Angevins, that is the residents of Anjou have always been very much involved in their community and very eager to participate in the many different local activities. In Anjou, many different associations and organizations are officially recognized by the borough.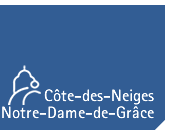 Cote-des-Neiges-Notre-Dame-de-Grace is where our beautiful and unique Mount Royal natural, historic, small "mountain" is partly located. A mountain we are very proud of and a spectacular Mount Royal Park that both stand out in the heart of our Montreal city.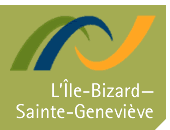 L'Ile-Bizard-Sainte-Genevieve is a peaceful environment located in the west part of the Island of Montreal. The borough is home to three golf courses, a nature park, many green spaces, great outdoors and a quiet and residential atmosphere.
At first, the river was the only local transportation route and this is one of the reasons why the oldest institutions and buildings of Lachine are located on the shoreline of the St-Lawrence River. A Chemin du Roy now sort of replaced by Route 138 and Autoroute 40.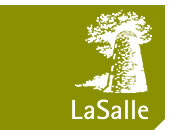 LaSalle is racially diverse, family friendly and home to peaceful residential neighborhoods and vast green spaces. LaSalle is where properties are financially accessible and where buildings are relatively modern compared to other boroughs.
Opened since 1967, the Louis-Hyppolyte-La Fontaine is a highway - Highway 25, a bridge and a tunnel that runs over and under the St-Lawrence River in Mercier-Hochelaga-Maisonneuve. A highway that connects the Island of Montreal to the City of Longueuil.
Montreal-Nord is bordered to the north by the Riviere-des-Prairies where most of the river banks are accessible by foot all year round. A borough that promotes social diversity through condominiums, social housing, retirement homes and rental properties.
Outremont is located in the middle of the island of Montreal. In 2006, the City of Outremont merged with the City of Montreal. Outremont then ceased to exist as an autonomous municipality and became a borough, one out of 19 boroughs of the City of Montreal.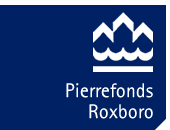 In Pierrefonds-Roxboro, the presence of an important immigrant population is undeniable. Approximately two thirds of the local residents were either born abroad or have one or both parents born outside Canada in Egypt, Haiti, India, the Philippines or Lebanon.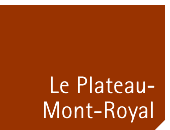 For some, Le Plateau Mont-Royal is the worst because everything is over rated and expensive, for others the Plateau is hip, fun, stylish, cool and exciting. For all the others, the borough is gentrified and the density of its population is the highest in Montreal.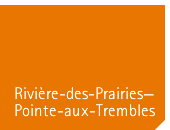 The main asset of Riviere-des-Prairies-Pointe-aux-Trembles could very well be its many public access to water that is, to the Riviere-des-Prairies on its North side and to the St-Lawrence River on its South side. Also impressive are its two regional and notable nature parks.

Everywhere, including In Rosemont-La-Petite-Patrie, UHIs occur where there is minimal vegetation and a high percentage of dark surfaces such as tar roofs, asphalt roads and parking lots. Air temperature that can be significantly different from one street to another.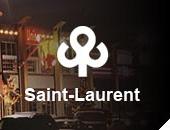 In Saint-Laurent, the borough management is divided into four departments, Administrative Services and Registry, Culture, Sports, Recreation and Social Development, Public Works and, Urban Planning and Business Services. 

In Saint-Leonard, a large proportion of families are of Italian descent and their influence can be seen in the white stone facades of many of the houses along with many Italian restaurants and bakeries. Saint-Léonard is residential and industrial.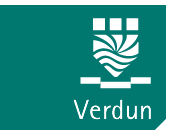 The Verdun borough is located in the southwest of the island of Montreal near downtown Montreal. The borough is easily accessible by highways 10, 15 and 20 with speed limits posted on road signs. The omnipresence of the St-Lawrence river and of several kilometers of lush banks is the borough's greatest natural wealth.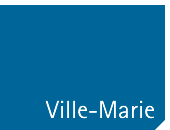 Ville-Marie borough 
Villeray-Saint-Michel-Parc-Extension borough 
Montreal 

ISLAND

 Kit


Montreal Boroughs

by Rachel Louise Barry
Montreal Kits © All Rights Reserved 2018-2022.
The information provided by Montreal Kits is informational only and has no legal value.