Enhanced Online Visibility
---
Personalized and enhanced online visibility for each of our sponsors. Indigenous Businesses interested in sharing their values and their culture and in increasing their exposure and their visibility.
Indigenous Businesses & Potential Sponsors
Indigenous Business Number 1 and potential sponsor offers Human Resources Consulting Services such as 1) human resources, 2) IT solutions, 3) public affairs, 4) staff augmentation and 5) strategic communications.
Also offered, are aboriginal policy and informatics. The company is a Certified Aboriginal Business and expert in business solutions, technology integration and talent management.
Indigenous Business Number 2 and potential sponsor offers Scheduled Air Transportation as well as Non-Scheduled Chartered Air Transportation to Nunavuk and to its many communities.
Their services include 1) aircraft charter, 2) aircraft lease, 3) air express, 4) air passenger service, 5) air transportation, 6) ambulance service and 7) cargo service. 
Indigenous Business Number 3 and potential sponsor offers Document Preparation Services that include 1) advertising, 2) audio and video, 3) communication support products and 4) communication writing and editing,
The company also offers 5) graphic design including website, 6) motion picture production, 7) publications, publishing, co-publishing and support services (paper and electronic format) and 8) translation. 

Indigenous Business Number 4 and potential sponsor is a Coffee, and Tea Manufacturer that offers fine Inuit herbal tea from the Toundra of Nunavik. Five original and assorted flavors called Arctic Blend, Cloudberry, Ground Juniper, Crowberry and Labrador.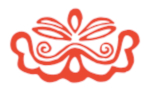 Indigenous Business Number 5 and potential sponsor is a Manufacturer, Processor and Producer who offers products such as vitamins and supplements, services such as business consulting as well as clothing design and manufacturing.
Indigenous Business Number 6 and potential sponsor is a wholesaler-distributor as well as a cooker hoods manufacturer and supplier. Products and services that also include home ventilation systems such as bathroom ventilation fans.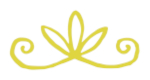 Indigenous Business Number 7 and potential sponsor offers services such as scheduled air transportation, freight and cargo.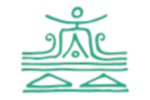 Indigenous Business Number 8 and potential sponsor offers environmental and forestry consulting services in sectors such as mining, power, forest, infrastructures, transportation and tourism.

Indigenous Business Number 9 and potential sponsor specializes in research, development and engineering as well as in computer systems design and related services such as electronic embedded systems development.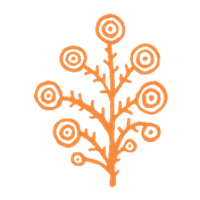 Indigenous Business Number 10 and potential sponsor is in production and creativity. The company combines audiovisual content with creativity and provides complete project management to First Nations artists, businesses and organizations.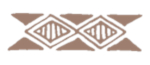 Indigenous Businesses & Potential Sponsors
The process of working on the quantity and quality of traffic to a website and to its web pages is called Search Engine Optimization. A SEO that targets unpaid traffic from search engines and that attracts a large audience from high ranking search terms.  
Enhanced online visibility is an important marketing tool. Website visibility increases web traffic, brand awareness, leads, sales and revenue. It also ads to the perception of a site and the reputation of a brand.
Montreal

BLOG

Kit


Enhanced Online Visibility

by Rachel Louise Barry