Questions? about building your business with SBI!

I highly recommend Solo Build It! SBI! took me all the way from an idea to a successful business called Montreal Kits, thanks to its 24/7 serious, genuine, positive and unmatched business building system and to each and every effective tools, courses and support it offers. RLB
e-Business Kit 1 - DAY 1



Another day with COVID-19 but also with a brand new e-Business Kit 1 - DAY 1. Life must go on and so does the present 1 to 10 series of a made-to-measure e business strategy. A series based on SBI! Solo Build It! Action Guide to which I subscribed quite a while ago without having properly followed the "rules" yet.
Now is the time. This morning I was able to do my grocery at a grocery store opened between 7 and 8 a.m. for "elders" only. I quite enjoyed the walk, it's still a bit cold here but definitely pleasant. I like the cold, winter is my favorite season but Spring is OK too. 

There were very few "elders" and the staff was pleasant but, I could see anxiety on many of the faces. On the one hand, they still work and get paid, on the other, they could get sick, and so do I. When I arrived I was given a wet wipe for my hands and the handle of the cart was wiped clean before they let me use it.  
Your e-Business from SBI!
Back to e-Business Kit 1 - DAY 1 and to SBI! Action Guide I never completely and thoroughly read and applied, I'm sorry to admit. Maybe I was in some kind of a late teenage "don't tell me what to do" crisis! Here's my chance to catch up and yours, should you decide to join SBI! Solo Built It! Action Guide one day.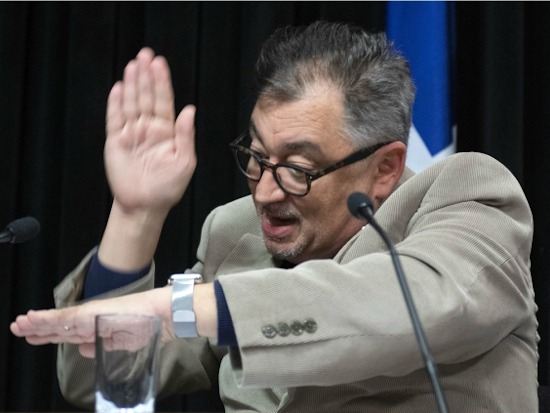 The efforts to "slap down the curve" are working says Dr. Horacio Arruda, Public Health Director, Quebec Province - Montreal Gazette
According to Ken Evoy, the founder of SBI! the Action Guide is, in short, our roadmap to online business success. SBI! enables us to navigate through a proven business-building process known as Content --> Traffic --> PREsell --> Monetize created (I think) and definitely refined by SBI!

DIY e-Business Kit 1
On a personal level, DAYs 1-5 first started with "I didn't have the right to succeed". This is how I felt because my father was always mad at me whatever I did or said. Not really, but that's how I felt.
That said, it's not his fault, it's not my parent's fault, it never is. I'm the one who made wrong choices, wrong decisions at certain points of my life and I'm the one who had to change and to better myself.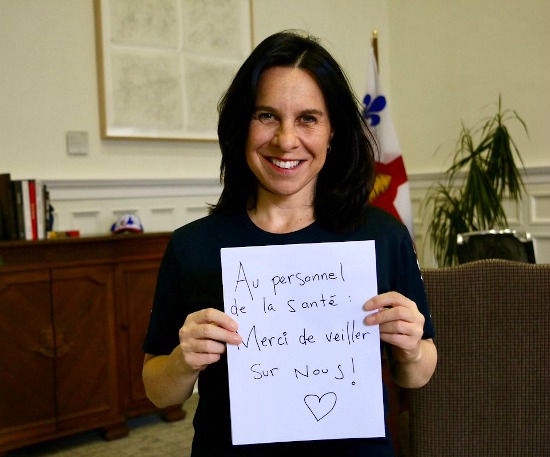 Montreal Mayor Valérie Plante
Master the ALL-Important Basics




Build the right foundation of your business right now
That said, DAYs 1-5 of this e-business Kit 1 to 10 is about an online business success that starts with "getting prepared and building a strong business foundation".  FIRST we need to "master the e-business basics" which are, according to a Google search, information, communication and transaction. Basics that definitely make a lot of sense.
SECOND, we develop a site concept. My favorite concept, also found on the web is "turn your website into a story". So, if we go back to the three e-business basics, the information part was and still is "to convey specific and practical information about Montreal and Montrealers." The communication and the story parts are connected and the transaction part is related to many if not all the Montreal businesses.

THIRD, use research tools to eliminate guesswork. The tools supplied by SBI! Solo Build It that is. FOURTH, investigate monetization options. That part I didn't do yet, I wasn't ready but now it's time to read about it seriously and thoroughly.

FIFTH, create your site blueprint. I don't know what this means ... yet. SIXTH, is it a viable, feasible option i.e. capable of working successfully? So far, so good. SEVEN, position your niche - Montreal and Montrealers - and register a domain name - Montreal Kits - kit as in a "set of things".
You get the point I guess. From e-Business Kit 1 - DAY 1 to e-Business Kit 10 - DAY 10, the Solo Build It! Action Guide shows us how to build, how to market and how to grow our very own and very online business success.

Montreal 

BLOG 

Kit


e-Business Kit 1

by Rachel Louise Barry
Montreal Kits © All Rights Reserved 2018-2022.
The information provided by Montreal Kits is informational only and has no legal value.