Cross Cultural Solutions 5
---
Montreal is primarily a French speaking society with many cross cultural solutions 5. Montreal is also pluralistic, respectful of freedom of conscience, in an harmonious environment free of assimilation intent.
In order to improve and nurture the development of each of our interpersonal and professional relationships, we have prepared and put together a total of 60 of our culture issues including the next five. 
41. Negotiations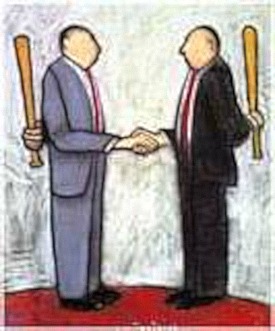 Be prepared to give reasons to justify an offer or a price.


During a business or negotiation meeting, we speak in turn. 


It is considered impolite to interrupt each other. 


Many of us are good negotiators.


We are conservative and calm.

We are reliable, well informed and well prepared. 
42. Networking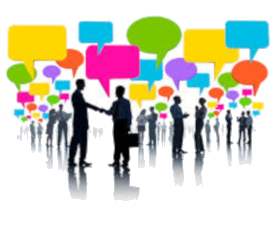 Networking means meeting with other people to develop relationships that will be beneficial to your business.


Do not be passive at networking activities.

Be prepared to shake hands and smile as they are small gestures that help start business conversations.
Join in and start talking. Speak to others and take part in the discussions.


Do not forget to pass out your business cards. 


We are curious and may ask you questions about your background without necessarily wanting to establish a personal or a business relation. 
43. Nonverbal Communications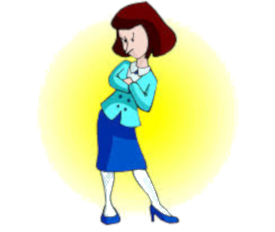 Appropriate posture.


Appropriate dress code.


Respect of physical space.


Visual  contact.
44. Politeness
It is considered rude to speak in a foreign language in front of people who do not understand it or speak it. 
We listen and are polite enough not to interrupt a conversation or a presentation.


While business people are almost unfailingly courteous, the general public does not do so well in helping others.
45. Presentations
Ask questions and try to understand the reasons why they are attending your presentation.
Montrealers are very sports oriented. Joining a team sport or different sports club is an excellent way to make friends and gain the trust and respect of your team members.
Montreal and Montrealers are very proud of our musicians such as Arcade Fire, our literature such as Michel Tremblay and Mordacai Richler, our history from Jacques Viger to Valérie Plante, our festivals such as the Montreal Jazz Festival, our parades such as the St-Jean-Baptiste parade on June 24, our dépanneurs, our parks, our cycling lanes, our public transit, our cross cultural solutions 5... 
Montreal 

BUSINESS

 Kit


Cross Cultural Solutions 5 by Rachel Louise Barry