Montreal Cross Cultural Environment
---
Punctuality
In Montreal and in our very particular cross cultural environment, our culture was and still is the very symbol of our identity including the fact that 59% of all Montrealers were born abroad or have at least one parent born outside Canada.

As a French-speaking province and city in an English-speaking country, we are deeply attached to our roots and to our culture.We benefit from traditions and customs that reflect our geography, our history, our population and our reality.

Traditions and customs such as our French "joual", our roman catholic background, our "tourtières" during Christmas time, our Canadian hockey games on Saturday and our great artists and singers such as Leonard Cohen and Céline Dion.
Cross Cultural Differences
---
Courtesy
Our culture is the very symbol of our identity. We, as Québécois, join our French and English roots together with our Aboriginal heritage.
We are influenced by our proximity to the United States and by our multi-ethnic and multicultural population that both shape and reshape our demographic and cultural profiles.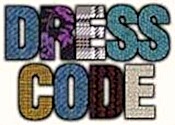 Business Casual
Failure to pay attention to our cultural ideas, customs and social behavior is guaranteed to damage anyone's chances and expectations. In our cross cultural environment, cultural intelligence is vital to effective personal and business relationships.
Cross Cultural Solutions
---
Determination
A single cultural gaffe in an initial contact can reduce or eliminate the possibility of a second contact. In effect, a bad first impression can ruin any chance of a new relationship, a successful negotiation or an eminent business deal.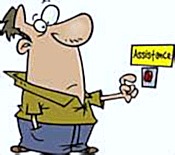 Assistance
When your verbal and nonverbal communication styles and approches take our definition of culture into account, you have made a giant step toward blending in our surroundings.

You may still feel like a stranger in a strange land, but you are less likely to be treated as one. Your most significant message, that you want to behave courteously according to our cultural competency definition is clearly communicated.

What is Culture in our Society
---
The UNESCO, the United Nations Educational, Scientific and Cultural Organization considers culture as a "set of distinctive spiritual, material, intellectual, and emotional features of a society or a social group, and that it encompasses, in addition to art and literature, lifestyles, ways of living together, value systems, traditions and beliefs."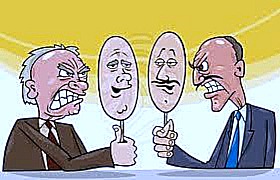 Diplomacy
To ensure the cohesion of our democratic society, our Quebec government promotes the foundations of our society in the Charter of Human Rights and Freedoms.
The "Charte des droits et libertés de la personne" defines the right to equality, prohibits discrimination in all its forms and outlines the political, judicial, economic and social rights of all citizens. 
Finally, "Québec Immigration, Diversité et Inclusion" states that "While promoting its diversity and respecting differences, Quebec requires that the entire population respects its common civic framework which is a set of shared institutions and collective norms that determine our societal relations."
The Layers of Our Cross Cultural Environment
---
The Outer Layer of Our Culture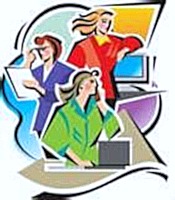 Women at Work
Explicit culture is the observable reality of our language, food, houses, buildings, monuments, agriculture, shrines, markets, fashions and art. They are the symbols of the deeper level of our culture. Prejudices mostly start on this symbolic and observable level.

The Middle Layer of Our Culture
Aggresiveness
Norms are the mutual sense we have of what is right and what is wrong. Norms develop on a formal level as written laws and, on an informal level. as social laws and behavior. Values determine the definition of good and bad and are closely related to the ideals we share as a group.
The Core Layer of Our Culture
Because we, as a group, have evolved in this unique region, we have formed our own sets of logical assumptions on how to solve problems. We, as a society, have organized ourselves in such a way that, over the years, we have improved our own problem solving processes and increased our own effectiveness.
« Si j'avais su, j'aurais commencé par la culture »
Jean Monnet, un des fondateurs de l'Union Européenne
Montreal URBAN Kit
Cross Cultural Environment by Rachel Louise Barry