Corporations and Establishments
---
In the province of Quebec, all the corporations and establishments are separate legal entities that each have their specific rights and obligations.  
According to our Human Resources obligations and requirements, employees rights and responsibilities towards their employers are undeniable and, of course, establishments employers have precise rights and responsibilities towards their employees.
René-Lévesque Boulevard corner of Saint-Denis Street
Establishments Rules
---
For example, salaried employees and contract employees must seriously and carefully do the work for which they were hired. They must also behave according to the workplace rules and regulations established by their small, medium or large establishments employers and business owners. 
Salaried and contract employees must follow the instructions given by their employer, They must be honest, use good judgment and protect what is considered to be confidential information by their service or product establishment and employer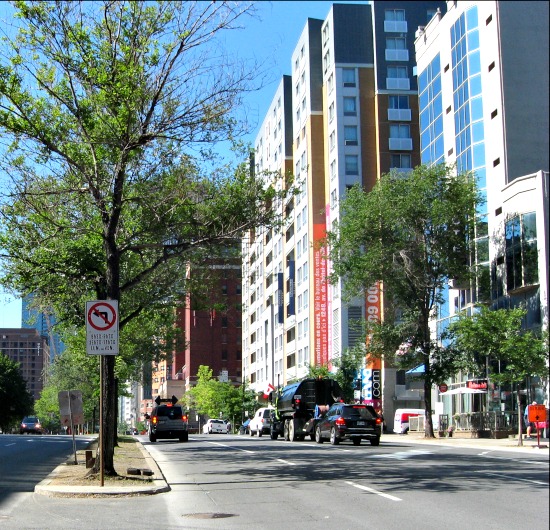 René-Lévesque Boulevard - Ville-Marie Borough
Establishments Employers
---
Establishments employers must give their employees a place to work as well as the proper tools and the equipment they require. They must treat their employees with respect and make sure they are not intimidated or prejudiced. 
Carefully selected workplace rules can protect any kind of standard and functional establishment from legal claims and help establishments employers maintain an orderly and positive work environment.

In some cases, employer and/or workers place more responsibilities on establishments employers then those required by law but, in the province of Quebec, all employees whether salaried employees or contract employees have the right to work in French.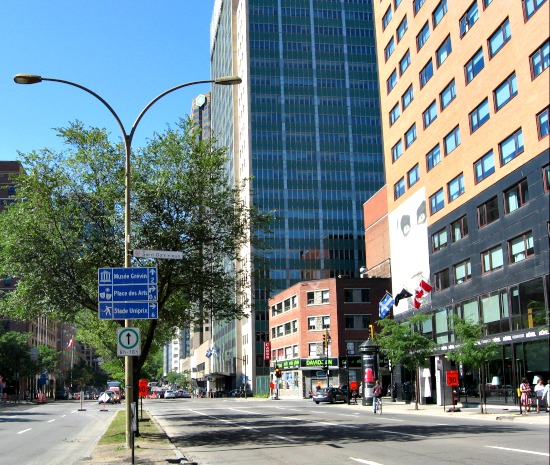 René-Lévesque Boulevard corner of Saint-Dominique Street
Small Establishments
---
The leaders of small product or service establishments of 2 to 50 employees are usually the managers or the owners.
This administration manager is often in charge of all the administrative services including recruiting employees, interviewing and hiring them. 
In this type of establishment businesses, job descriptions are not always written or specific and new employees are expected to be versatile in their functions.
Sainte-Catherine Street - Ville-Marie Borough
Medium and Large Establishments
---
In average establishment businesses of 50 to 300 employees, management is usually under the responsibility of several administrative managers in charge of either administration, accounting, marketing, production or sales, but not necessarily of human resources.
In many situations, job seekers can contact their preferred area manager, that is the administrative manager responsible for recruiting employees in the department that may or may not require your services and for which you think you may qualify.
In this type of establishment services or products, job descriptions are generally organized according to specific tasks, functions and requirements.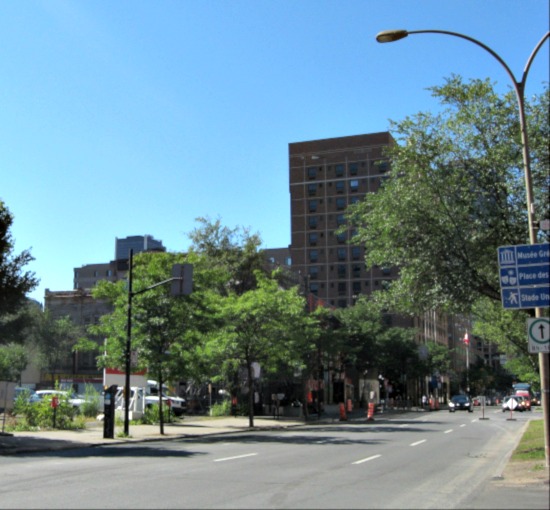 Sainte-Catherine Street - Ville-Marie Borough
Establishment and Operations
---
In large establishment businesses of 300 employees and more, an organisation chart that indicates the range of the administrative functions of all the departments and services is usually available.
In this type of corporations and establishments businesses, there is always a human resources department but its role may vary from one establishment to another.
Human resources are usually responsible for recruiting employees, interviewing and selecting them, while department managers can also be responsible for employee interviewing and employee hiring, but only for their own department.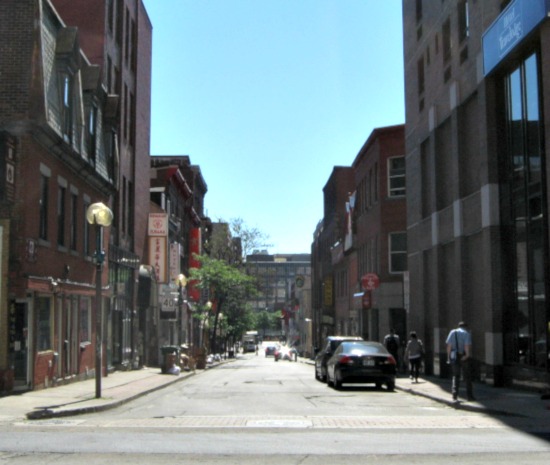 I don't remember Street !!! RLB - Old Montreal
Corporations and Establishments Businesses
---
According to Canada Business Network, there are four basic structures, four forms of business organisations structures:
The 

sole proprietorship

 owned by only one person fully responsible for all debts and obligations.

The partnership owned by two or more partners.

The 

corporation

, a legal entity separated from its shareholders.

The 

co-operative

 owned and controlled by an association of members. 
René-Lévesque Boulevard - Ville-Marie Borough
Company Corporation Advantages
---
Each of these four business organisation types have, of course, their own advantages and disadvantages and each pros and cons must be carefully considered.
For example, a sole proprietorship is easy and inexpensive to register but liability is unlimited. A partnership, on the other hand, offers equal share in management, profits and assets but there is no legal difference between any of the partners and the business.
Corporations and establishments offer limited liability but this business organisation type is closely regulated and extensive corporate records are required. Finally, a co-operative is owned and controlled by its members but the participation of all members is required and conflict between members is possible.
Montreal BUSINESS Kit
Corporations and Establishments by Rachel Louise Barry