Montreal Career Jobs
---
Work employment and Montreal career jobs in any of the 19 boroughs or 14 cities of the Island of Montreal are important aspects of our lives.
Making the right career choices according to our personality, our skills and our values are significant steps towards success, happiness and prosperity. Our education, our talents and our strengths are very important factors and so are our ambitions and our constraints.
There is, however, no « magic formula ». Even with a good enough employment market with interesting employment listings and jobs opportunities, jobs search results do require advanced preparation, proper employment search and confidence in our abilities.

Downtown Montreal by RLB
Jobs Opportunities
---
Information sur le marché du travail offered by Emploi Québec can help. IMT offers useful information to those seeking employment or looking for employment regulations and employment services. IMT is also intended for employers looking for information regarding labour markets or any other kind of employment information.  
The good news is that, according to the Government of Canada, « at the regional level, the greater Montréal region contributed to 90 % of employment gains in the province ».

Two popular jobs possibilities are offered to those seeking employment. The first possibility refers to going through employment listings in newspapers and employment websites and the second refers to working with one (or two) employment agencies.

Downtown Montreal by RLB
Work Employment
---
In Montreal and in most organisations, corporations or establishments, the hiring and integrating process of suitable candidates is the responsibility of the Human Resources department.
Human resources specialists also oversee current employees satisfaction and productivity, ensuring that the workplace is always running efficiently. Other functions such as salaries and benefits, training, employee relations and workplace safety are also under the responsibility of Human Resources.
Work employment and Montreal career jobs opportunities are of two types, internal recruitment and external recruitment. Internal recruitment refers to recruiting candidates internally and giving them a chance to occupy higher level positions, and external recruitment refers to recruiting candidates externally for new or better achievements.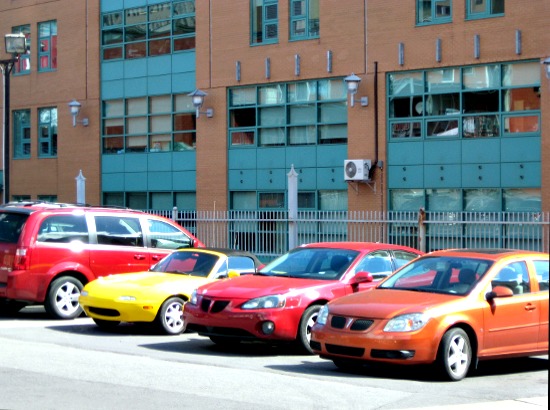 Montreal Chinatown by RLB
Career Jobs & Job Hunting
---
Job hunting may start with a look at the employment listings on job or company websites, on social media sites or on employment agencies sites. 
A job hunting followed by a job resume, a local job search, a few job search results, fewer job interviews and, finally, one career job. A job resume that must be accompanied by a job cover letter explaining why you should be selected for a particular Montreal career job.  
Establishments that have their own employment recruiters and methods expect a detailed application for employment with information about your education, your work experience and your accomplishments. 
Downtown Montreal by RLB
Employment Background Checks
---
Most companies will ask for job references from people such as past employers who can vouch for your abilities, your qualifications and your skills.
Some might do a pre-employment background check to verify your education, your employment history and your job references, while others might do an employment criminal background check when applying for a security job such as security guard or security officer.
On the one hand, candidates must be notified and must consent to the collection and disclosure of some of their personal information and, on the other, human resources and employment agencies must be reasonable regarding the collection and disclosure of personal information.

Downtown Montreal by RLB
Employment Agencies
---
Some employment companies feel that recruitment takes to much time and money they would rather spend on other tasks and responsibilities.
Most of the job recruiters from employment agencies and from humanresources agree that the benefits of using the hiring process of a job agency is, in most if not all cases, greater than the value of the time and effort of not using it. In Montreal, employment agencies provide professional services such as staffing services and recruitment solutions that are advantageous to employers.
Downtown Montréal by RLB
As for candidates, employment agencies have access to a series of Montreal career jobs that are not advertised elsewhere. A job agency can accelerate the hiring process between an employer and a candidate by looking after advertising, interviewing and screening.
Their employment standards include drawing up job descriptions with their clients, putting together job ads and posting them on their company's website and other suitable employment web sites.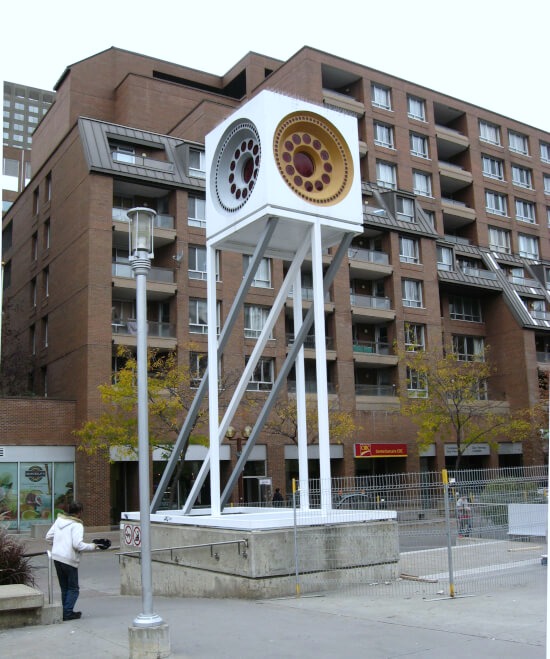 Downtown Montreal by RLB
Employment agencies review the job resumes they receive and mach them to the job descriptions. They either invite suitable candidates for interviews or send the job resumes to their clients. They also carry out screening and background checks from previous employers and ask for references.
Some employment agencies offer a wide range of services while others specialise in a specific niche such as insurance, healthcare, construction, sales, older workers, accounting, engineering…
Montreal BUSINESS Kit
Montreal Career Jobs by Rachel Louise Barry