Solo Build It Site
---
A few years ago, right before I learned about Solo Build It site, I sort of retired from the society. An angry daughter, the end of a series of interesting contracts, an old as well as new boyfriend with a very jealous and very determined partner...
Couldn't take it anymore. That was it. I had enough of the whole world and decided to spend some time alone.
I didn't become an hermit. This was no seclusion but I went from sort of social to sort of unsocial. I took a few years off, went back to school, earned a master degree in public administration, discovered SBI! and kept in touch with my closest friends and family.

"J'ai taponné" in Québécois, "I mucked about" in English and made a few (many) mistakes, mostly because I browsed through the SBI! Action Guide instead of reading it properly and correctly. I learned a lot though, a very lot about websites.

Solo Build It Site Can Help
---
I built (and paid for) five different sites until I finally realized that it's so much easier to build and promote one site only divided into five sections. I know, this was not very smart.
At the end of May 2018, I started to transfer the content of four different sites into one called Montreal Kits. My Alexa Traffic Rank was then 10,676,101 with no Canadian data.
On June 5, it went down to 6,299,035 with, for the first time, a Traffic Rank in CA of 135,801 and I must be doing something right because it keeps going down.  
For your information, the Alexa Traffic Rank is a combination of an estimated average of daily unique visitors and an estimated number of page views over the past 3 months.

Back to my solo build it site and Action Guide and to its 10 day big picture that I should have read instead of flipping through. No regrets though, I practised a lot and learned a lot about how to build a nice looking site and about how to write pages based on profitable keywords. 
It's not that I didn't follow any SBI! or Site Build It rules and did everything wrong. It's more about the fact that DAY 10 is about monetizing and, up until recently, I wasn't ready for any type of dealings with any kind of customers.
Now that I am ready, I did study the monetize options suggested by SBI! and was able to build a service that may interest some of our local companies. My father thought me how to be a good salesperson and the service I am now able to offer is a "made to measure" service, so...

My old/new companion keeps saying "all you have to do is go out and check". Yeah! Yeah! I know! Stop pushing!!!

The thing is, my solo build it site concept is about C T P M, that is Content, Traffic, Pre-Sell and Monetise. I mastered the Content but can't jump to Monetise, at least not yet, I have to take care of Traffic and Pre-Sell first.
My Solo Build It Site and Action Guide
---
DAY 1. Master The All-Important Basics

DAY 1 is about "all the important basics" including "Start with one site, one business, and put all of your efforts into it". Start smart. Grow smart. Well... I didn't. Up until recently I had five sites, but now, thank God, I only have one.

DAY 2. Find And Develop Your Best Site Concept

DAY 2 is about a strong "site concept" based on keyword numbers and other evaluations that are important to you (and to me of course). 

No problem here. I found at least 420 profitable keywords such as montreal cafes, montreal theatres, montreal restaurant guide. Interesting Keyword Focus Content Pages that can and will be built under Montreal Urban Kit.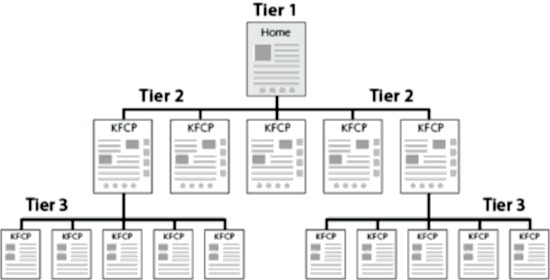 KFCP for Keyword Focus Content Page
DAY 3. Brainstorm Profitable Topics For Your Site Concept

DAY 3 is about creating a "site content blueprint" using keywords. That I did too. My Tier 1 - Home Page is called Montreal Kits and my Tiers 2 pages are called:

Montreal Business

Kit

Montreal

Global

Kit

Montreal

Island

Kit

Montreal

Kits

Montreal

Professionals

Kit

Montreal

Shopping

Kit

Montreal

Urban

Kit

Montreal

Blog

about 

"what's your beef?" with Montreal and Montrealers.
Each Tier 2 page are divided into Tier 3 profitable pages and keywords such as "list of companies" and "employment information" under Montreal Business Kit and "politics" and "municipal government" under Montreal Island Kit.

DAY 4. Investigate And Plan Monetization Options

DAY 4 is about the envision of monetization. However, and up until now, I was simply learning and trying to build a series of effective and interesting pages about Keyword Focus Content Pages related to Montreal and Montrealers.

Then again, it's only recently that I was finally able to consider the 60,000 or so companies of all sizes established on the Island of Montreal as very interesting and very promising customers. 
Montreal BUSINESS Kit
My Solo Build It Site by Rachel Louise Barry
---
The Process, The Tools, The Guidance & Support

Interested in DAY 5 to DAY 10 - Go to Solo Build It Website