Solo Build It Site
---
The whole Solo Build It Site concept is based on a simple and easy to follow formula known as  C>T>P>M. C for Content, T for Traffic, P for Pre-Sell, and M for Monetize.
Content is my favorite section, I love building content, I love writing about subjects that interest me (and hopefully you). I love the challenge of introducing as many profitable keywords as possible while remaining as informative and as engaging as possible. 
Traffic is different. Traffic refers to those who visit this website. People refer to search engines when they want to know about something. They use Google, the most popular, followed by Yahoo! and Bing. All three must find me through valuable content and keywords.  
Web traffic is important and at the top of the list, along with customer satisfaction and loyalty. Both are closely related to Pre-Sell that is to knowing my visitors and to Monetize when traffic starts to come in.
Solo Build It Site Can Help
---
I first built five different sites until I finally realized that it's a lot easier to build and promote one site only divided into as many sections as I want. Many SBIers have more than one site but, in my case, one is fine since my subject is related to Montreal and Montrealers only and to the 60,000 or so companies established on the Island of Montreal.  
At the end of May 2018, I started to transfer the content of four different sites into one Montreal Kits with an Alexa Traffic Rank of 10,676,101 and no Canadian data. On June 5, my rank went down to 6,299,035 and a Canadian Traffic Rank of 135,801 appeared for the first time. On December 31st, 2018, my Alexa rank went down to 412,668 and to 9,789 in Canada.
For your information, the Alexa Traffic Rank is a combination of an estimated average of daily unique visitors and an estimated number of page views over the past 3 months. In case you're interested, Alexa is free, Alexa is owned by Amazon.com and Google is number 1. 

Now this is where Solo Build It! comes in. With SBI! you can and will:

1. Learn some business basics before you begin. 2. Find the perfect niche (topic) for your business. 3. Build you "site concept blueprint". 4. Evaluate the monetization potential of the niche you selected. 5. Pick and register a domain name for your site.
6. Add a new dimension to your presence with social media. 7. Attract and increase traffic to your site. 8. Begin developing and nurturing relationships with who your visitors are. 9. Begin examining the data that tells you who your visitors are. 10. Start offering your first monetization option.
My Solo Build It Site and Action Guide
---
DAY 1. Master The All-Important Basics

DAY 1 is about "all the important basics" including "Start with one site, one business, and put all of your efforts into it". Start smart. Grow smart. Well... I didn't. Up until recently I had five sites, but now, thank God, I only have one Solo Build It site.

DAY 2. Find And Develop Your Best Site Concept

DAY 2 is about a strong "site concept" based on keyword numbers and other evaluations that are important to you (and to me of course). 

No problem here. With the help of SBI! Brainstorm It! and Master Keyword List, I found at least 420 profitable keywords such as montreal cafes, montreal theatres, montreal restaurant guide. Interesting Keyword Focus Content Pages that can and will be built under Montreal Urban Kit.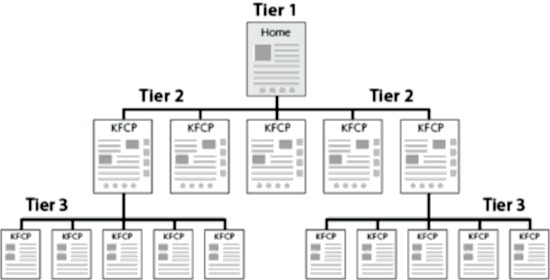 KFCP for Keyword Focus Content Page
DAY 3. Brainstorm Profitable Topics For Your Site Concept

DAY 3 is about creating a "site content blueprint" using keywords. That I did too. My Tier 1 - Build It Site Home Page is called Montreal Kits and my Tiers 2 pages are called:
Montreal Business

Kit

Montreal

Club

Kit

Montreal

Global

Kit

Montreal

Island

Kit

Montreal

Professionals

Kit

Montreal

Shopping

Kit

Montreal Tourism Kit

Montreal

Urban

Kit

Montreal

Blog

 Kit or 

"what's your beef?" with Montreal and Montrealers.
Each Tier 2 page is divided into Tier 3 profitable pages and keywords such as "list of companies" and "employment information" under Montreal Business Kit or "politics" and "municipal government" under Montreal Island Kit.

DAY 4. Investigate And Plan Monetization Options

DAY 4 is about the envision of monetization. Up until then, I had been writing, rewriting and re-rewriting effective and interesting "Keyword Focus Content Pages" about Montreal and Montrealers. It didn't come easy. I had to learn and to practice and to start all over more than once.
Finding a monetization option was a bit easier though. I wanted something local and, after a while, I remembered that "companies benefit society". Companies supply goods and services, create jobs, develop new products and new services, invest in new technologies, develop programs for their employees... 
There are 60,000 or so companies of all sizes established on the Island of Montreal. Each and everyone of them are very interesting and very promising customers. All I have to do now is go out and meet each and everyone of them.
Interested in DAY 5 to DAY 10 - Go to My Solo Build It Website

The Process, the Tools, the Guidance & Support
Montréal KITS - My Solo Build It Site - by Rachel Louise Barry