Questions? about building your business with SBI!

I highly recommend Solo Build It! SBI! took me all the way from an idea to a successful business called Montreal Kits, thanks to its 24/7 serious, genuine, positive and unmatched business building system and to each and every effective tools, courses and support it offers. RLB
Bridges Architectures
Bridges architectures is a rather interesting subject especially since Montreal is a city and an island surrounded by three rivers and a rather large number of bridges.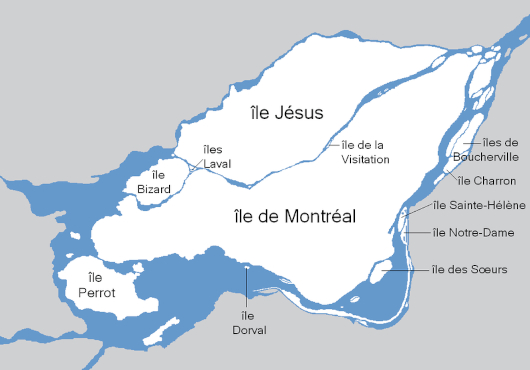 Archipel Archipelago also known as Montreal Islands
Three rivers, the Saint-Lawrence River, the Ottawa River and the Rivière-des-Prairies Rivers plus, the Archipel Archipelago home to as much as twelve different islands. 
Commuters who work in the City of Montreal and who are familiar with rush hours but who are probably not as familiar with the bridge architecture many of them cross at least twice a day sometimes more. 
Montreal Bridges Architecture & Designs
Civil engineers specialized in transportation engineering look after planning, design, construction, operation and maintenance of various transportation facilities such as bridges, tunnels and freeway interchanges. A Montreal bridges architecture that comes in six basic forms called arch, beam or stringer, cable-stay, cantilever, suspension and truss.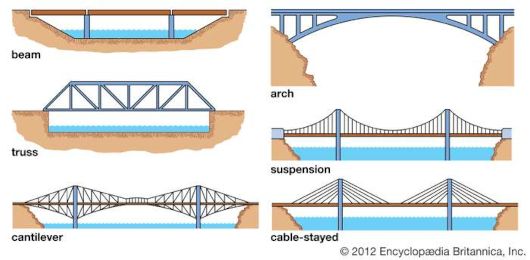 Bridges Architecture and Designs
Beam or stringer bridges with bridge spans supported by a pier at each end, truss bridges with a load-bearing superstructure and cantilever bridges with cantilevers structures that project horizontally into space.
Arch bridges with abutments at each end shaped as a curved arch, suspension bridges with a deck hung below suspension cables on vertical suspenders, and cable-stayed bridges with one or more towers.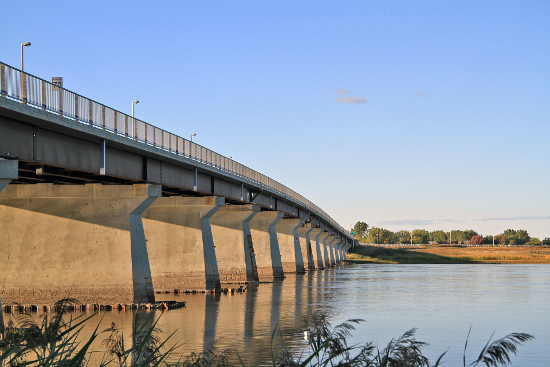 LE GARDEUR BEAM / STRINGER BRIDGE
Beam Bridge

Le Gardeur Bridge (1939) - A beam bridge that connects the Rivière-des-Prairies-Pointe-aux-Trembles borough of the City of Montreal to the City of Repentigny at the lower end of both the l'Assomption and the St Lawrence Rivers. The bridge is part of Quebec Route 138, a major highway in the province of Quebec. Source & Photo: Wikipedia.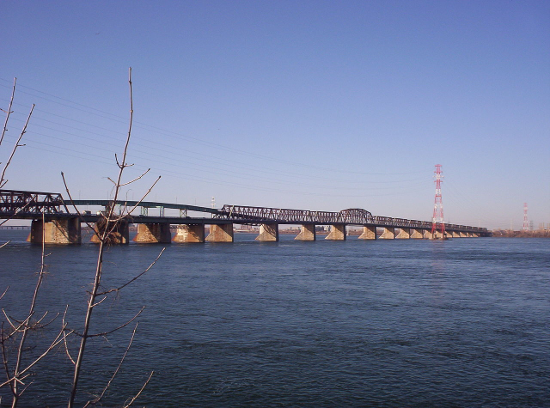 VICTORIA TRUSS BRIDGE
Truss Bridge

Victoria Bridge (1859) - Originally a tubular bridge, now a truss bridge with rails in the middle and roadways on both sides. The Victoria Bridge is the first bridge to span the St. Lawrence River. It links the City of Montreal to the City of Saint-Lambert on the South Shore of Montreal. Source & Photo: Wikipedia.
JACQUES CARTIER STEEL TRUSS CANTILEVER BRIDGE
Steel Truss Cantilever Bridge

Pont du Havre (1930) renamed Jacques Cartier Bridge (1934). A steel truss cantilever bridge across the St Lawrence River from the Island of Montreal to the City of Longueuil via the Sainte-Hélène Island where the Jean-Drapeau Park and La Ronde Amusement Park are both located. Source & Photo: Wikipedia.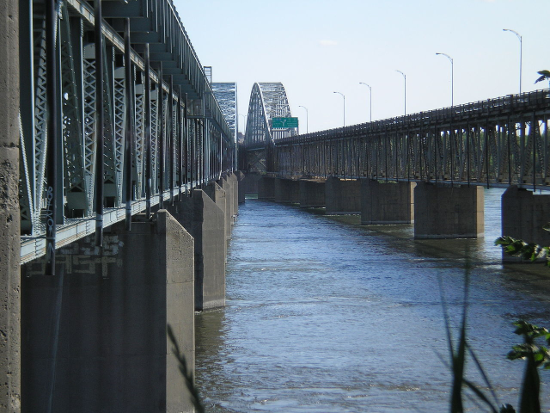 HONORÉ MERCIER ARCH BRIDGE
Arch Bridge
Honoré Mercier Bridge (1934) - Arch Bridge. Connects the borough of LaSalle of the City of Montreal to the Mohawk reserve of Kahnawake and to the suburb of Châteauguay on the South Shore of Montreal and of the Saint Lawrence River. Source and Photo: Wikipedia.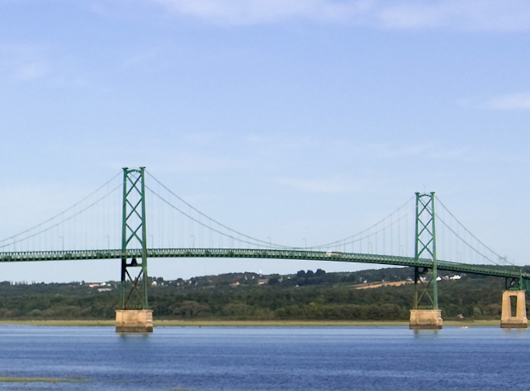 ILE D'ORLÉANS SUSPENSION BRIDGE
Suspension Bridge
The Pont de l'Ile officially called Ile-d'Orléans Bridge is part of Quebec Route 368 also known as Chemin Royal / Royal Road. A suspension bridge that stretches over the St Lawrence River between the Beauport borough of the City of Quebec and l'Ile d'Orléans across the St Lawrence river. Source and Photo: Wikipedia.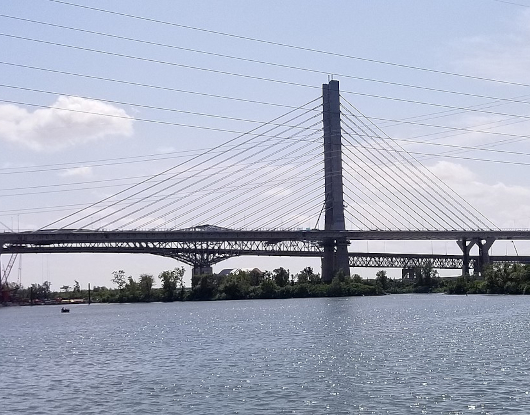 SAMUEL DE CHAMPLAIN CABLE-STAYED BRIDGE
Cable-Stayed Bridge

Samuel de Champlain Bridge (2019), a cable-stayed bridge that replaced the original Champlain Bridge (1962). The bridge crosses the St-Lawrence River and connects the Island of Montreal to the South Shore and to the City of Brossard. Source and Photo: Wikipedia.
Montreal

ISLAND

Kit


Bridges Architecture

by Rachel Louise Barry

Montreal Kits © All Rights Reserved 2018-2022.
The information provided by Montreal Kits is informational only and has no legal value.