The Anishinaabe First Nation
---
The Anishinaabeg of the Anishinaabe First Nation are not insulted when the name Algonquin is given them but, they definitely prefer to be called Anishinaabe, their nation name since immemorial times. They are, however, members of the Algonkian language family.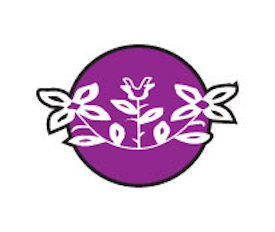 Algoomeaking or Algoomaking "at the place of spearing fish", a collective term for a number of North American tribes in the valley of the Ottawa river and around the northern tributaries of the St- Lawrence river. 

Nine Anishinaabe communities scattered in Outaouais and in Abitibi-Témiscamingue. Nine communities called Ojibway, Algonquin, Ottawa, Potawatomi, Saulteaux, Nipissing, Mississauga as well as Oji-Cree and Metis who share the same cultural traditions.
The 

Anishinaabe

 Peoples of the Land
---
In the Anishinaabemowin language, Anishinaabe means the original person and Anishinaabeg means the true people who proudly preserve their traditions, who remain close to their ancestral ways of life and who carry on with their traditional lifestyle.

The Seven Anishinaabe Clans
---
The seven clans of the Anishinaabeg nation are instrumental in their personal identity as well as in their traditional role in society. Seven different clans, seven different animals and seven different roles.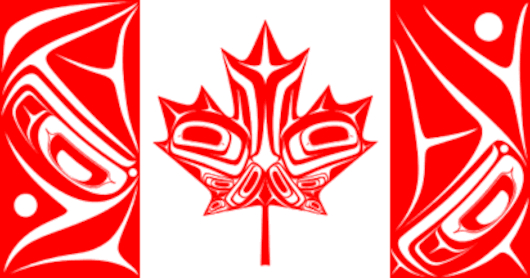 Artwork Canadian flag by Nigel Fox (Ojibwe)
Bears are police and healers. They 

know how to use the plants for medicine.

The Bear clans are the ones who patrol the woods around the community and who watch for danger. 
The Crane and the Loon clans are the leaders and the chiefs. They both work together for the good of all the people of the nation. 

Cranes are leaders playing one role. 

L

oons are leaders playing another role.
Martens are warriors. 

The 

Marten

 clans fight to protect the nation and they are respected for their bravery and their skills. 
---
The Abenakis, Anishinaabeg, Atikamekw, Crees, Huron-Wendats, Innus, Maliseets, Mi'kmaq, Mowhawks, Naskapis First Nations and, the Inuit in Inuit Nunangat, the Arctic regions of Greenland, Canada and Alaska.

Montreal

CLUB

Kit


Anishinaabe First Nation 

by Rachel Louise Barry

Anishinaabe singular - Anishinaabeg plural