World Scholars

World Scholars and Articles Web Directory are about the best big cities and the best small cities from all over the world. An article directory that is also about distinguished world specialists in city information, city life, city government or in any other city blog themes. 
If you are a specialist, if your field is related to worlds biggest cities or best small cities and if, like our friend Dr. John E. Peterson, you wrote articles that might interest some if not all our visitors, please share using our "Free Article Submission" form.

Articles Web Directory

  Qatar Government and the World - Branding for a Micro-State
There are two factors that have shaped the Qatar Government integration and place in the international system.
The first revolves around the constraints and problems of small states while the second is Qatar's response — a strategy of branding the state and its capital for survival.
This article discusses Qatar's situation as a micro-state and analyses the nature and success of its response.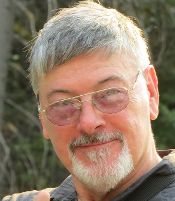 World Scholars Article Submit System

Have A Great Article About a Country or a City?
If you do you have a great article about city life, any city or any country, share it! Share your article and share your country or your city information!